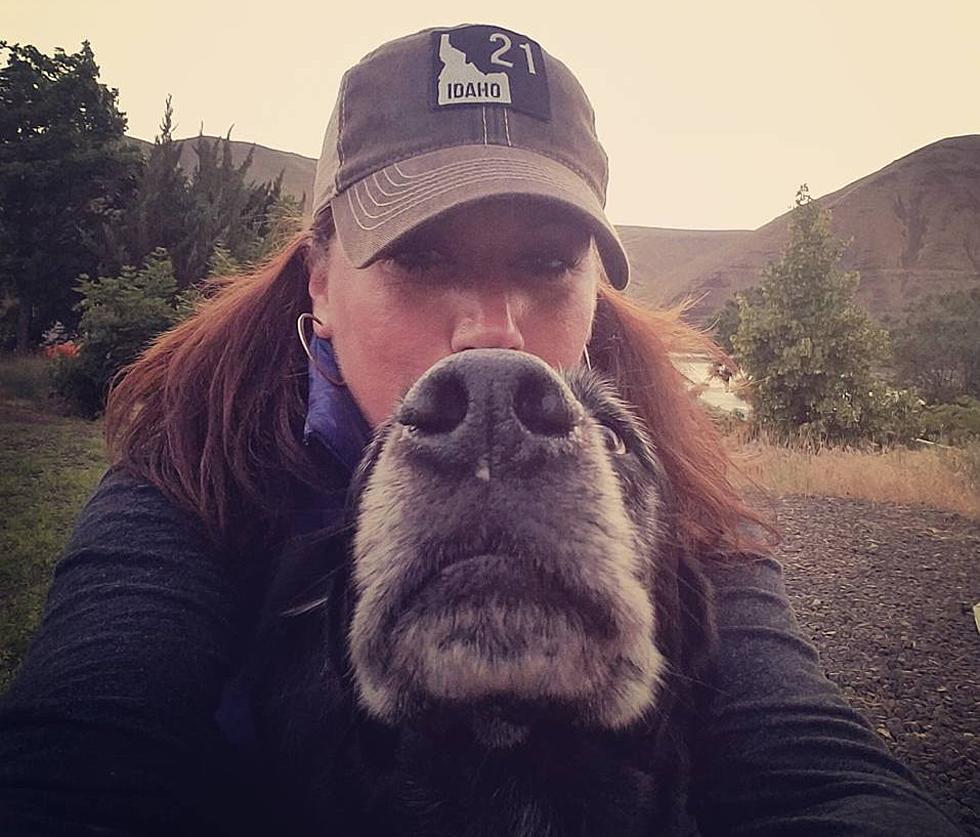 Sad News: After Hall of Fame Career Retired Ada County K9 Passes Away
Credit: Kate McGwire
Axl a retired K9 dog with the Ada County Sheriffs K9 unit passed away last week. After a Hall of Fame career Axl retired last year…his retirement was spent relaxing and being spoiled at a home we are all familiar with…the home of Kate McGwire…yes that Kate McGwire.
Axl passed away last month at the age of 11 after he suffered a sudden stroke while on a walk with Kate and was not able to recover. Kate said that West Vet and Dr. Dalton at the Pet Doctor were amazing in everything they did to try and save Axl.
Here is a post from the Ada County Sheriffs Facebook Page:
"Axl retired from the ACSO in 2016 and spent the last year living the life – piles of soft blankets, stuffed animals and chew toys all over, much ear-scratching, and tons of walks — totally earned for such a hard-working dog.
Axl got to live with a family friend of his former handler, Deputy Jason Piccola....that friend is my former Mix Morning show co-host Kate McGwire. The reason he lived with Kate in retirement is so he didn't have to be bothered by Piccola's new K9 dog, Django all the time. Axl loved people and was a great ambassador for the ACSO, but other dogs weren't really his thing.
Axl grew up with cataracts and didn't see very well as a puppy, so he never bonded with other dogs. He had a world-class nose, however, and the drive to be a stud K9 drug sniffing dog.
His numbers prove it. The 70-pound black lab had a Hall of Fame career, helping find and seize almost $1.5 million in drugs and $63,000 in cash over his seven-year career.
Being a K9 is tough work. They are constantly training and working.
Axl certainly earned a nice retirement and was having a great time living a life of leisure when he passed.
Here are some pictures and a wonderful tribute to Axl from Kate's Facebook page:
"Axl, you served Jason Piccola and the ACSO for 10 years as one of the most productive narcotics' K9s ever. But your greatest service was to me. You kept my heart open and climbed right in. How could I resist your "Sarah Mclachlan eyes?" Thank you for letting me spoil you. When you find Gunner, remember you don't have to fight over tennis balls. They're endless on that side of the bridge. I <3 you Axl-Axl-Axl."
All I know is that if I were a dog, there is not a better place or better person to spend my last year and 10 days than with Kate McGwire…you know for sure that dog was spoiled.
Here's a video showing the training of another officer dog with the Ada County Sheriff's K9 department