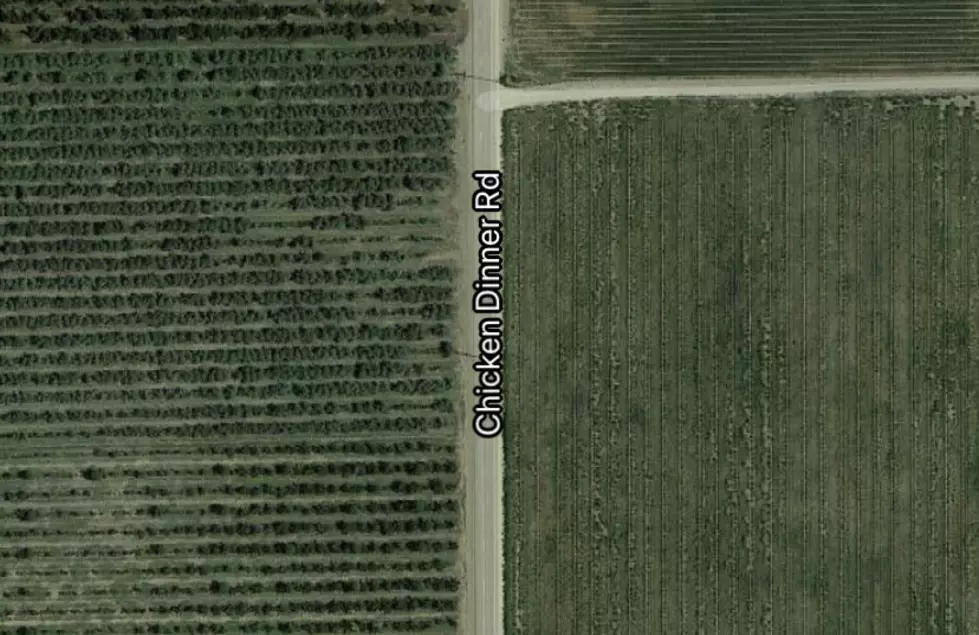 One Year Ago: Chicken Dinner Road In Caldwell Was Saved!
Photo Credit: Google Maps
One year ago: A victory for residents of Caldwell was had when the Idaho House of Representatives voted to preserve Chicken Dinner Road as a legal street name. Also: That's NOT the weirdest street name in Idaho.
Chicken Dinner Road is a 20-mile road in Caldwell and it's existence was threatened when Peta (People for the Ethical Treatment of Animals) sent a letter to the Idaho House of Representatives asking for it's name to be changed. I think an argument could be made that the name itself does not actually hurt animals in any way.
If you'd like to read more about how Chicken Dinner Road became Chicken Dinner Road, check this out, it's a pretty cool story. Street names can be pretty interesting... Every town has their Main Street and Broadway, but every town also has their own unique system of naming roads. I live in Meridian near Ten Mile and the origin there is pretty obvious. But why does Fairview turn into Cherry? Can someone explain Ustick to me? Chinden? I'm sure if you dug deep you could figure out who named these streets and why but it's always interesting when a street with a kind of obscure name becomes a major street in a city.
Also here in the great state of Idaho is a street called "Cut em' off pass". No seriously, in Garden Valley there is a street called "Cut em' off pass." There's also Coffin Road in Boise and a few others that make our journey through the state quite interesting.
Enter your number to get our free mobile app
The 15 Most Haunted Places In The Treasure Valley