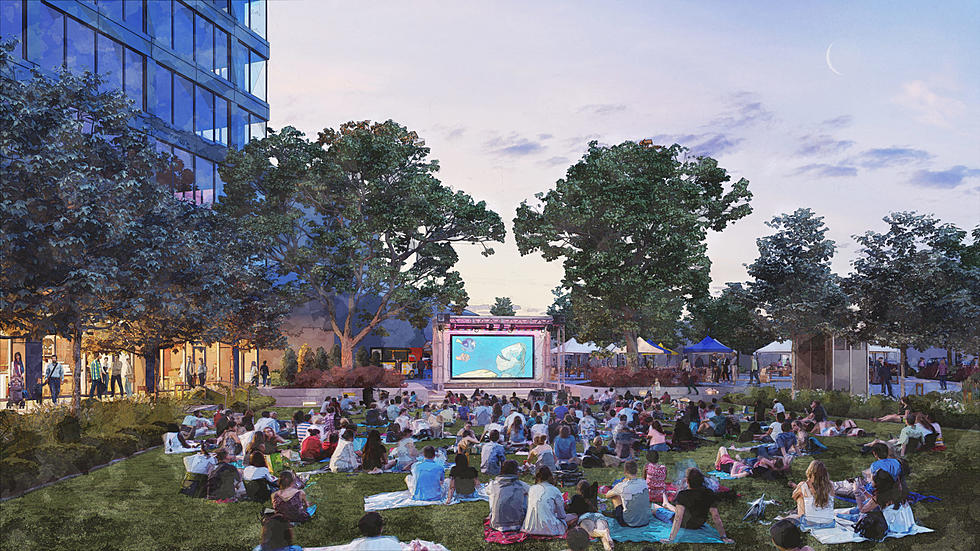 New Downtown Boise Park Getting Set To Open
Photo Credit: GGLO
This... Is... AWESOME! The Westside Urban Park will be such a cool park and concert venue, and it's going to be ready this summer on the Bannock between 11th and 12th! See pics!
What's the song where she talks about cutting down trees and putting up a parking lot? This is the opposite, and it's underway right now! I was leaving the Downtown Boise YMCA when I drove by this construction site and wondered what they were doing, do I did a loop around and found out who was building and reached out. Here's what we know, thanks to Amy Fimbel, project manager with CCDC!
The Westside Urban Park project reached some big milestones this week with the paving of the adjacent parking lot and the planting of the two prominent oak trees that flank the stage area. Crews are also making great progress on the concrete hardscape features.

 

The park's open lawn space provides the flexibility to host events and there is a concrete "stage" area at the west end of the park. Once construction is complete in July, the operation of the park will be by Boise City Parks & Recreation department and reservations for special events, such as outdoor concerts, would be handled through the Parks and Recreation department's reservation site.
This park has such awesome summer night vibes and I couldn't be more excited to chill out on the lawn for some small concert or event, it's going to be really incredible and in such a perfect Downtown Boise location. Check out the rest of the renderings, thanks to GGLO.
Eat Your Way Through Boise from A to Z