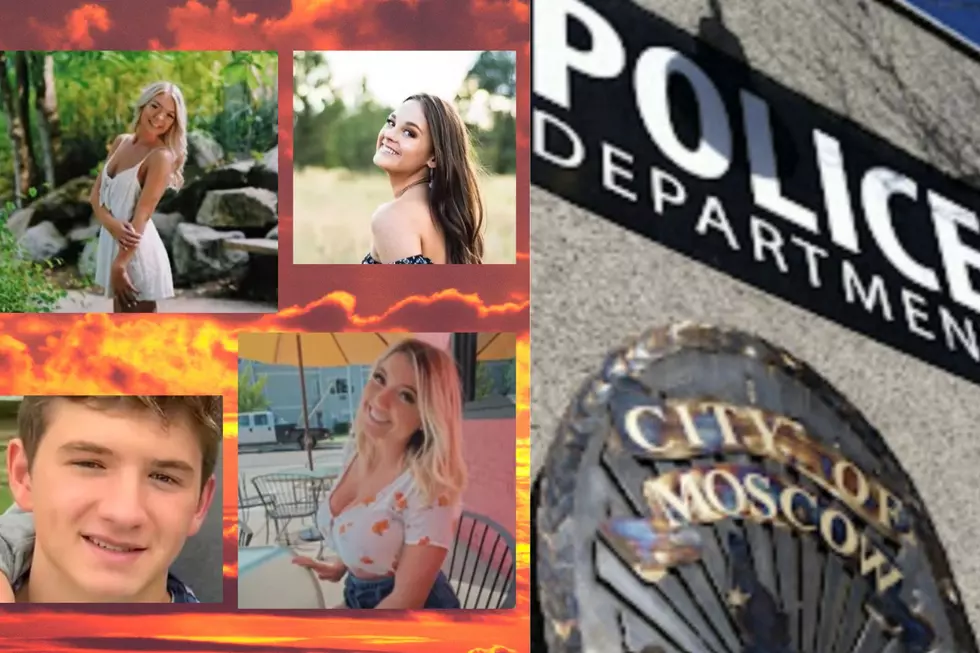 Police Search for Car Near Site of Slain Idaho Students [photos]
Photo Credit: KTVB7 YouTube // Moscow Police Dept. Google Maps
The Moscow Police Department (MPD) asked for the public's assistance in a press release on Wednesday, Dec. 7.
Significant Lead Potential
MPD is searching for the owner of a white 2011-2013 Hyundai Elantra.
The release indicated the car had been parked near the site of four murdered University of Idaho students on Nov. 13 in the early morning hours. According to local news outlet KTVB7, "this is one of the most significant updates regarding a lead" in the unsolved quadruple homicide.
The Victims
The gruesome murders of Kaylee Goncalves, 21, of Rathdrum, Idaho; Madison Mogen, 21, of Coeur d'Alene, Idaho; Ethan Chapin, 20, of Conway, Washington; and Xana Kernodle, 20, of Avondale, Arizona have rocked the state of Idaho. The rural farm town of Moscow with a population of 26,000 has been thrust into crisis, desperately seeking answers.
Unfortunately, the license plate of the vehicle in question is unknown. As a result, local, state, and federal investigators are now asking the public for help.
Your information, whether you believe it is significant or not, might be the piece of the puzzle that helps investigators solve these murders. –City of Moscow Police Dept.

 
---
Could Homicides Effect U of I Enrollment?
Llana Rubel, Idaho House Minority Leader, expects the university to see a decline in enrollment until detectives crack the case.
I think they're going to see collapsing enrollment. They're going to see people transferring out. Nobody wants to send their kids to a community where they could face this kind of horror. It's every parent's worst nightmare, it's every student's worst nightmare. They have got to find the perpetrator.—Llana Rubel
Every Tip Counts
Investigators are seeking the public's help in solving the quadruple homicide.
Please report any information to the tip line below. As reported by CNN, law enforcement agencies investigating the murders have received "thousands of tips from the public." Every piece of credible information is an asset to detectives.
Tip line: 208-883-7180
Email: tipline@ci.moscow.id.us 
University of Idaho Candlelight Vigil Remembers 4 Slain Students [photos of vigil]
Four University of Idaho students were murdered in their Moscow rental house near campus on Sunday, November 13.
The Idaho Vandal community mourns the loss of Ethan Chapin, 20, of Conway, Washington; Madison Mogen, 21, of Coeur d'Alene, Idaho; Xana Kernodle, 20, of Avondale, Arizona; and Kaylee Goncalves, 21, of Rathdrum, Idaho.
Scroll on to see photos from the university's touching memorial service.
8 Deaths & Murders That Devastated Idaho
Please join us in honoring the legacy of these beautiful Idahoans we lost too soon.
Do You Have What It Takes To Work Dispatch For Nampa Police?
With the Nampa Police Department seeking to fill a dispatch position, we looked into what it takes to serve as an Emergency Services Dispatcher.