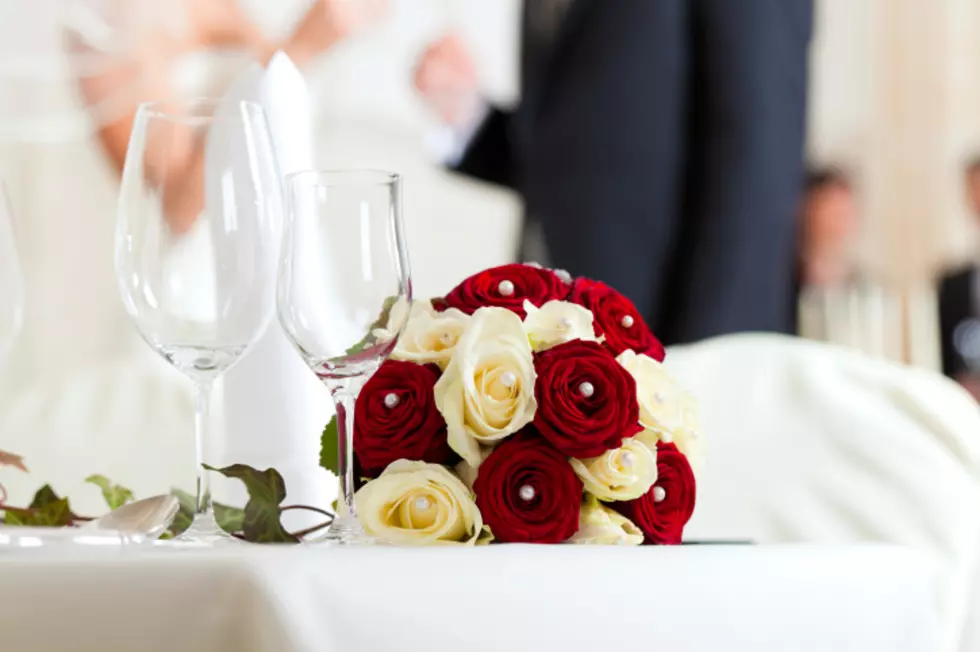 More Boise Couples Are Opting for Micro Weddings
Credit: Thinkstock
The days of expensive weddings might be numbered if couples in their late twenties and early thirties have anything to say about it.  Micro weddings are a lot cheaper, and they're gaining popularity.
Every time new numbers come out about how much it costs to get married, the total makes ya cringe.  The average wedding costs around $30,000, and that could be a down payment on a house, it could buy a new car, and it could pay off a ton of credit card debt. Or it could send the bride and groom on a really amazing honeymoon.
You can't put a price tag on love, but you can put a price tag on weddings, and more Treasure Valley couples are becoming fed up with the sticker shock and they're dramatically reducing the amount they'll fork over to walk down the aisle.  In fact, sometimes there's no aisle at all and a couple will get married at a Taco Bell and get the same result as a couple that holds a fancy beach destination wedding.  Whatever works.
A micro wedding usually has a guest count below 60 people, and it still has a photographer, flowers, and cake.  Micro weddings can cost as low as $1,000 and might run up to $6,000, and they're a whole lot less than a traditional wedding. The more people invited the higher the cost, and couples who hold micro weddings whittle down the guest list and have minimal frills.  And that approach is rising in popularity.
Grooms may really love this idea of an inexpensive wedding, but brides, maybe not so much.  Whaddya think?  As a single lady looking for a mate the second time around, a cheap wedding sounds like a really great idea to me.  Maybe it's all relative to the situation.
Regardless, happy belated anniversary to everyone that got married on 8-8-18, or 8-8-08.  Those were cool wedding dates!  And the dates are free.  9-19-19 is coming up fast.  Anyone wanna meet at Taco Bell that day?