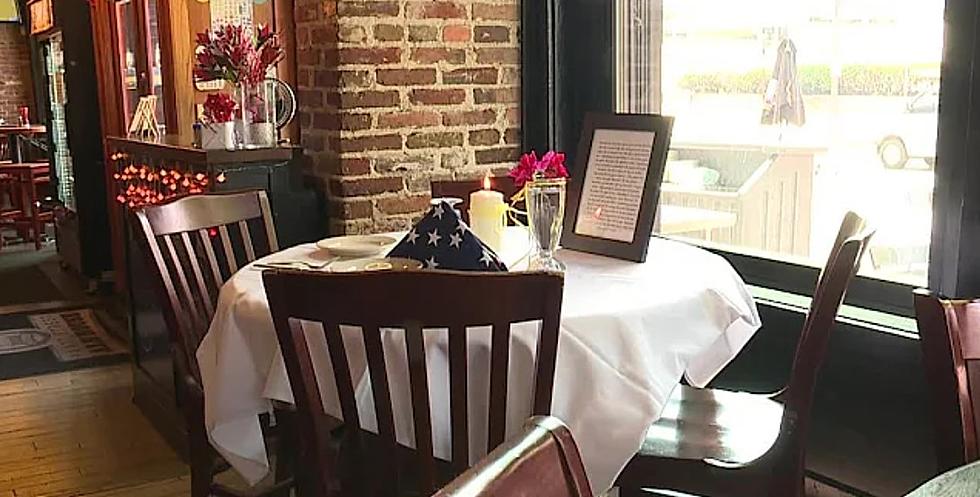 WILL IDAHO RESTAURANTS SAVE A SEAT FOR FALLEN VETERANS ON MEMORIAL DAY?
WMAR 2 News // YouTube
HONORING THE FALLEN
Memorial Day is a time to focus our attention on honoring and remembering Veterans who have made the ultimate sacrifice in service to our country.
One powerful symbol of this sacrifice that has become increasingly common in restaurants and other public spaces is the Missing Man Table.
Typically set up as a solemn reminder of those who have fallen, the Missing Man Table has become a staple of Memorial Day observances across the nation. But when did this practice begin and what does it represent?
THE ORIGINS OF THE MISSING MAN TABLE
The origins of the Missing Man Table can be traced back to the Vietnam War, when prisoners of war and those missing in action were a daily reality for American troops. In military dining facilities, a small table was often set up with a single place setting to honor those who had not returned home from the battlefield.
Over time, this practice became more widespread, particularly in veteran-oriented organizations and other groups dedicated to honoring the sacrifices of our military.
THE LEGACY LIVES ON
Today, the Missing Man Table is still an important symbol of remembrance for those who have given their lives in service to our country.
Typically set up with a white tablecloth, the table is adorned with a number of symbolic elements, each representing a different aspect of the journey of the missing or fallen service member.
Scroll on for pictures and insights behind each element on the table.
THE MEANING OF THE MISSING MAN TABLE
The Missing Man Table, also referred to as The Fallen Comrade Table, is intended to remind patrons to honor our fallen, imprisoned, and Missing in Action Veterans.
The table, as well as every item on it, carries a significant meaning. After you scroll through what each item means, check out the quick video at the end that demonstrates how the table is set.
Gallery Credit: Ryan Antoinette Valenzuela
As we reflect on the meaning of Memorial Day this year, we hope Boise restaurants save a seat for our fallen Veterans.
Idaho's WWII Bomber Crash Site You Have to Hike to Get to
Combining history and hiking creates an unforgettable adventure as you embark on a 10-mile trek to the World War II ruins in Idaho. Nestled deep within the untamed wilderness of Payette National Forest, you'll find the remains of a B-23 bomber jet along the shores of Loon Lake.
Gallery Credit: Ryan Valenzuela
11 Incredible Facts on WWII's D-Day & the Greatest Generation
Gallery Credit: Ryan