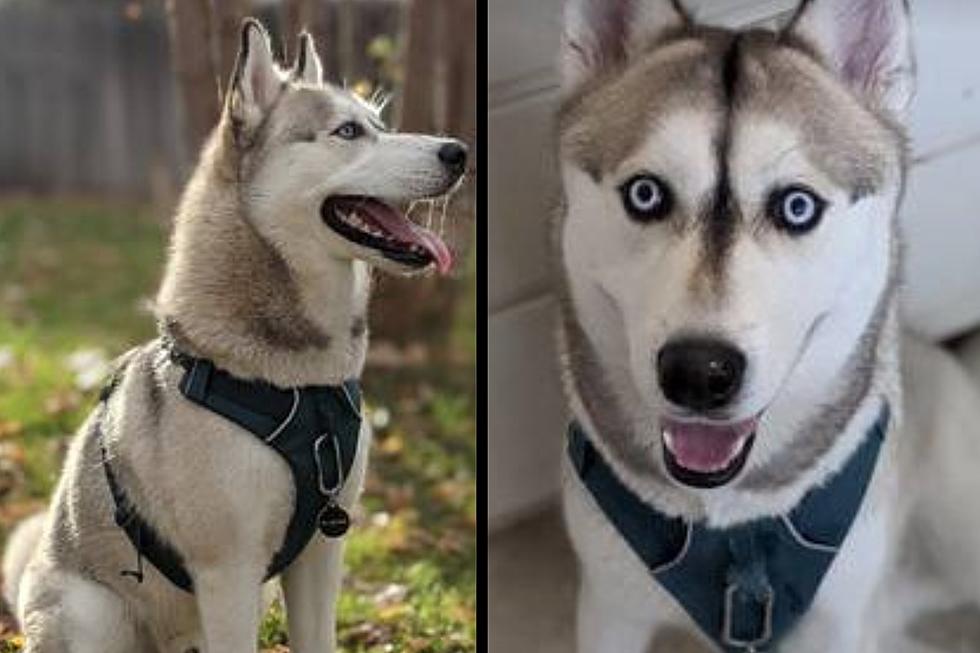 Have You Seen This Dog in Boise? You Could Get A MASSIVE Reward
Boise.Craigslist.org
Pets can sometimes mean more to people than their own human family members. We get it too – many of us here at the office also have pets and some may even have photos of their pets on their desk. One family, in particular, misses their dog so much that they're willing to pay a large sum of cash to get it back.
Was the dog actually stolen?
A family posted this description of their missing dog to Boise's Craigslist:
Lost white husky wearing a blue ruffwear harness now thought to be STOLEN - last seen 9-4-22 around vista / canal st. He is extremely loved and missed, there is a large reward for safe return, no questions asked. Please help get this little dude home. Has distinct marking most noticable is the black line down his face.

 

If seen with ANYONE please call me or BPD immediately, we have an active case and many hundreds of people helping us search. We need closure of any kind as it's tearing our family apart without him.

 

This dog requires a lot more work then you think, please just return him.
The family is so serious about reuniting with their dog that they are now offering a staggering $3,000 reward to the person who returns their dog.
Hopefully, someone did not really steal the dog but if they did, there are now 3,000 reasons to return the dog… no questions asked.
You can check out the full posting for the missing dog here.
If You See Your Dog Nibbling These in Boise, Get to the Vet ASAP
If you see your dog nibbling on mushrooms, take them to the vet right away. While some may not be dangerous, there are a few mushroom toxins that can cause serious harm to your pet.
Summertime is a great time to get out and enjoy the outdoors with your fur child. Check out these great dog-friendly spots to kick back this summer!
Enjoy Beer & Food With Your Dog at These Boise Patios
Many Boise-area businesses know that when it comes to warm weather dining--many residents want to bring their furry friends along for the experience, too. Here's a guide, as compiled by you, of the best places to take your dog for a bite or a beer...or both!
The Most Popular Dog Breed in Idaho May Surprise You