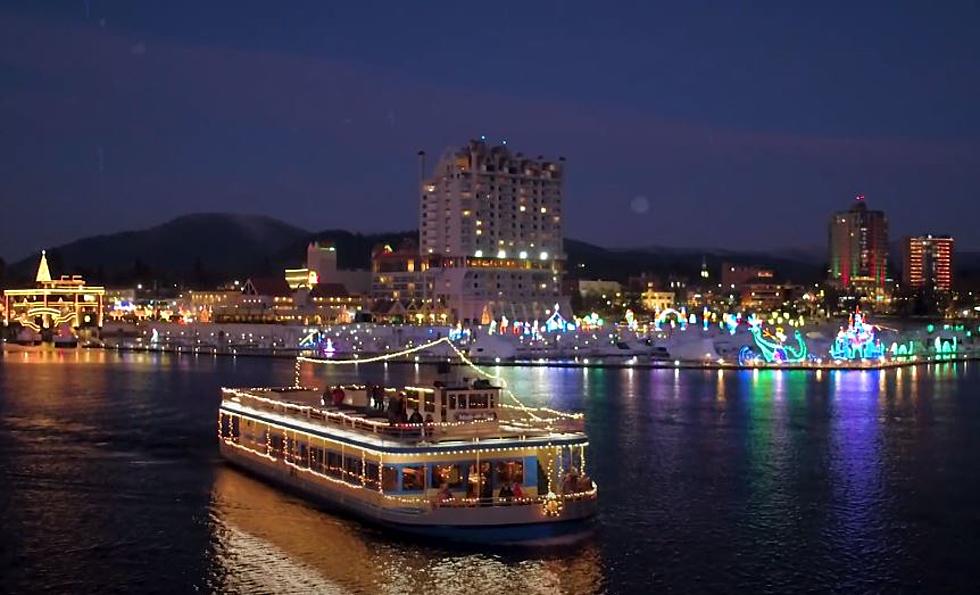 Magical 'Journey To North Pole' is Idaho's Best Winter Experience
Credit: YouTube / Coeur d'Alene Cruises
Ho, Ho, Ho, Y'ALL! The Christmas Season is *almost* here in the Treasure Valley with Thanksgiving less than 24-hours away. Did you know that when it comes to Christmas experiences, Idaho is actually home to one of the most magical in the entire nation?
This Magical Idaho Excursion to The North Pole is a Must-Do
When it comes to the Christmas Season in the Treasure Valley, there are plenty of options to get into the spirit. From outdoor shopping and hanging at places like The Village or Indian Creek Plaza to hitting up Christmas light tours and eventually, the ski slopes.
Did you know that a quick 6-hour drive North from Boise could lead you to one of the most magical Christmas excursions being held anywhere in the entire nation?
You've got to check this out!
Doesn't everything about this look totally amazing? For more information on this trip of a lifetime on Lake Coeur d'Alene, click HERE. 
While you're in the spirit, check out this list of amazing Christmas towns here in Idaho: 
14 Tiny Towns In and Around Idaho With Incredibly Festive Christmas Names
Did you know Idaho is home to one of the most festive zip codes in America? Keep reading to learn more about it and some other festive towns surrounding the Gem State.
Here are the upcoming Christmas and Holiday Bazaars in the Treasure Valley
Boise, Meridian, Nampa, Emmett and Garden City have amazing Holiday Bazaars coming up. Don't miss out on the best gift giving you money can buy all while giving back to the community in some way.
20 Gift Cards That People in Boise Actually Want to Receive This Christmas
Are gift cards impersonal gifts? Hardly! Some people prefer them and these are the ones that are most in-demand this holiday season!