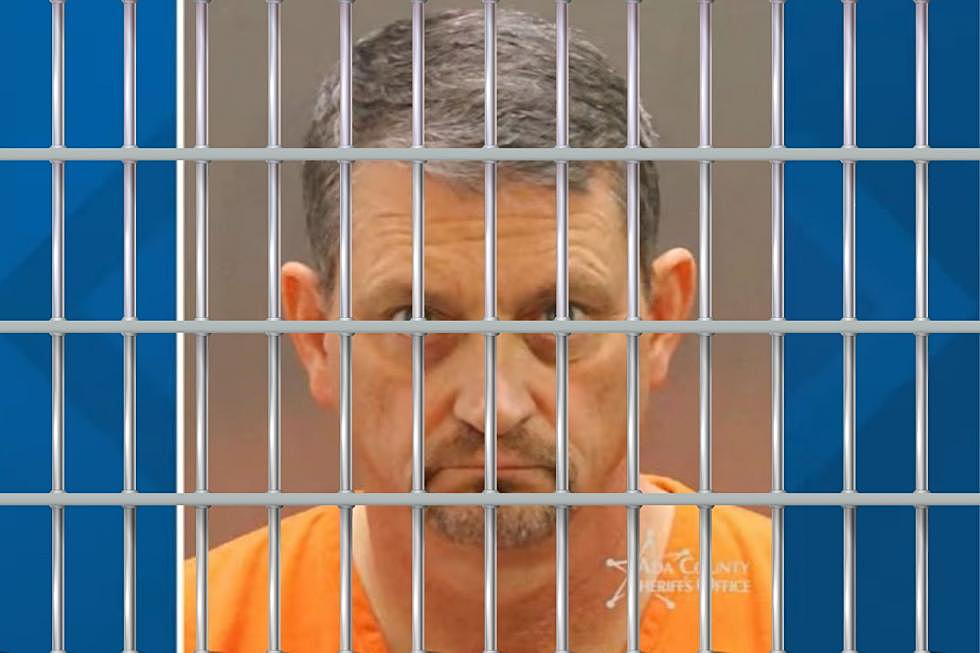 Kuna Middle School Teacher Arrested for Lewd Conduct & Sexual Solicitation
Photo Credit: Idaho News 6 YouTube // Canva
Lessons From an Alleged Pervert
Kuna Middle School teacher Cory R. Gaylor from Nampa was arrested on Thursday, Dec. 8. According to KIVI Idaho News 6, the educator is an alleged child predator facing two counts of felony charges.
An investigation into Gaylor's background began Wednesday, Dec. 7 after a third party informed police the 51-year-old had engaged in sexual contact with a minor under 16 years.
KIVI also reported Gaylor had been enticing the minor to engage in intercourse during the three weeks leading up to his arrest.
The following day, a blog posted by the Ada County Sheriff's Office on Thursday, Dec. 8 confirmed Gaylor had been locked up in Ada County Jail. Police arrested Gaylor for "illegal sexual contact with a child under the age of 16."
First Felony Charge
Gaylor's first felony charge is a count of lewd conduct. As defined by the Idaho State Legislature, Section 18-1508, lewd conduct with a minor is defined as:
Any person who shall commit any lewd or lascivious act or acts upon or with the body or any part or member thereof of a minor child under the age of sixteen (16) years, including but not limited to genital-genital contact, oral-genital contact, anal-genital contact, oral-anal contact, manual-anal contact, or manual-genital contact, whether between persons of the same or opposite sex, etc.

 
Second Felony Charge
The middle school teacher was charged with a second count of enticing a child through the use of internet. The Idaho State Legislature, Section 18-1509, characterizes enticing a child through the use of the internet as the following:
A person aged eighteen (18) years or older shall be guilty of a felony if such person knowingly uses the internet or any device that provides transmission of messages, signals, facsimiles, video images or other communication to solicit, seduce, lure, persuade or entice by words or actions, or both, a person under the age of sixteen (16) years or a person the defendant believes to be under the age of sixteen (16) years to engage in any sexual act, etc.

 
Kuna School District Superintendent Speaks Out
We are cooperating with law enforcement in the investigation of charges involving a teacher arrested this morning at Kuna Middle School.

 

As you may have seen in public reports, Ada County Sheriff's Officers arrested Cory R. Gaylor and charged him with child enticement and lewd conduct with a child under 16.

 

Mr. Gaylor's classes include Spanish, Introduction to World Cultures, Advisory and Intervention.

 

With the arrest, Mr. Gaylor has been placed on administrative leave and will not return to teaching in our school or district pending the resolution of the charges against him.

 

As you can imagine, this news is concerning for our students and staff.

 

We are putting plans in place to help support our students who may have been impacted by the news and will have counselors available for students to talk to within the coming days.

 

We also ask for your help in talking with your students. If they have concerns that our counseling staff can help with, please let them know that counselors are available.

 

Please feel free to contact Ms. Shelly Manuel, Ms. Shea Clemens, and Mr. Pete Noteboom at 208.922.1002.

 

Thank you for your continued support of students, teachers and staff.

 

—Wendy Johnson, Kuna School District Superintendent

 
---
University of Idaho Candlelight Vigil Remembers 4 Slain Students [photos of vigil]
Four University of Idaho students were murdered in their Moscow rental house near campus on Sunday, November 13.
The Idaho Vandal community mourns the loss of Ethan Chapin, 20, of Conway, Washington; Madison Mogen, 21, of Coeur d'Alene, Idaho; Xana Kernodle, 20, of Avondale, Arizona; and Kaylee Goncalves, 21, of Rathdrum, Idaho.
Scroll on to see photos from the university's touching memorial service.
8 Deaths & Murders That Devastated Idaho
Please join us in honoring the legacy of these beautiful Idahoans we lost too soon.
Do You Have What It Takes To Work Dispatch For Nampa Police?
With the Nampa Police Department seeking to fill a dispatch position, we looked into what it takes to serve as an Emergency Services Dispatcher.