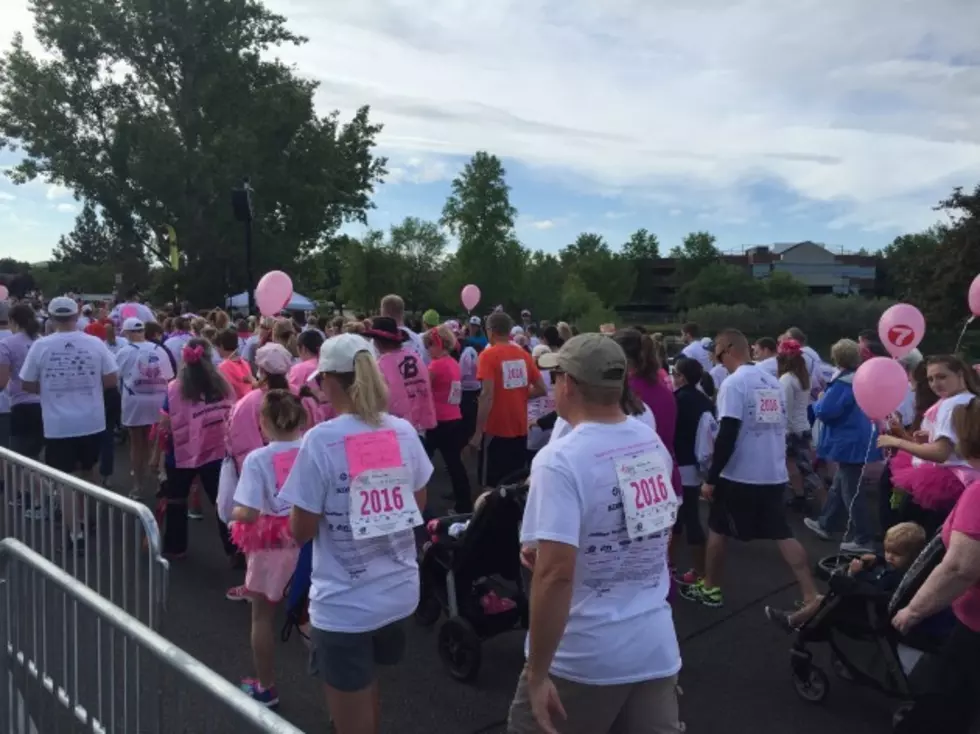 Komen Race for the Cure-Boise: Postponed
Susan G. Komen Walkers
This morning, Susan G. Komen Idaho Montana announced that this year's Komen Race for the Cure, previously scheduled for May 9, will be postponed until August 29.
In addition to a press release, this message was put out on Facebook from the local chapter.
The impact that Susan G. Komen has goes far beyond the good times we all have at the actual Race for the Cure. All money raised locally stays to fund local research and screenings for Idaho & Montana women.
104.3 WOW Country and all of our Townsquare Media Boise sister stations can't wait for you to join us on August 29.
More about Susan G. Komen Foundation
Susan G. Komen® is the world's leading nonprofit breast cancer organization, working to save lives and end breast cancer forever. Komen has an unmatched, comprehensive 360-degree approach to fighting this disease across all fronts and supporting millions of people in the U.S. and in countries worldwide. We advocate for
patients, drive research breakthroughs, improve access to high-quality care, offer direct patient support and empower people with trustworthy information. Founded by Nancy G. Brinker, who promised her sister, Susan G. Komen, that she would end the disease that claimed Suzy's life, Komen remains committed to supporting those affected by breast cancer today, while tirelessly searching for tomorrow's cures.
Komen Idaho Montana is working to better the lives of those facing breast cancer in the local community. Through events like the Komen Boise, Missoula, and Coeur d'Alene Race for the Cure®, Komen Idaho Montana has invested over $7.4 million in community breast health programs in Idaho and Montana and has contributed more than $2.9 million to research.