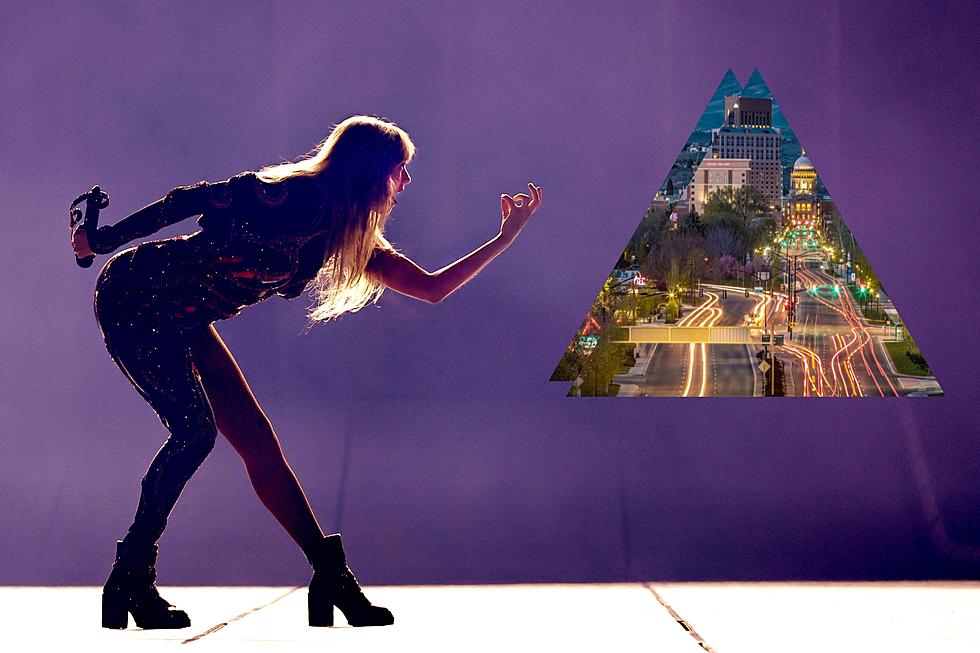 How To See Taylor Swift's Era's Show in Boise in October
Getty/Alden Skeie on Unsplash
It's one of the most talked-about tours of the summer and finally, Boise can get a piece of the action... all thanks to the magic and mystique that is Taylor Swift.
Swift To The Boise Big Screen
The Eras Tour is set to become one of the biggest tours of all time. According to CNN, the tour could rake in an estimated $2.2 BILLION when it's all said and done.
Let that sink in for a bit - $2.2 BILLION.
Swift has enjoyed arguably the best summer an artist could ask for and now she is bringing her once-in-a-lifetime experience to the big screen. If you weren't able to catch her live in person, you'll be able to watch her incredible show - all two hours and forty-five minutes of it - in some of Boise's best theaters.
Here's where you can rock your friendship bracelets...
How To See Taylor Swift's Era's Show in Boise in October
Taylor Swift is bringing her Eras Tour to Boise! Here's how you can watch...
Now, this might sound random but we actually did the research and discovered which Taylor Swift albums are best for different parts of Boise. Yes, this is a thing - here is what we discovered...
Every Taylor Swift Album as a Season in Boise
Here's where and when you should listen to each Taylor Swift Album around Boise, Idaho
Some of you may not be huge Taylor Swift fans and that's okay. Whether you're a boyfriend who is on date night with his huge Swiftie girlfriend... or if you're a dad who is taking his daughter to her first concert, which just so happens to be Taylor Swift...
...We found five beers you can enjoy that are technically illegal in the state of Idaho. Whether or not you'll be busted for drinking them is a whole other story.
5 Beers That Can Technically Land You In Jail In Idaho
These are the five delicious beers with over 16% alcohol by volume which is pretty high as it is. Even crazier? There's a beer with close to 30% ABV!