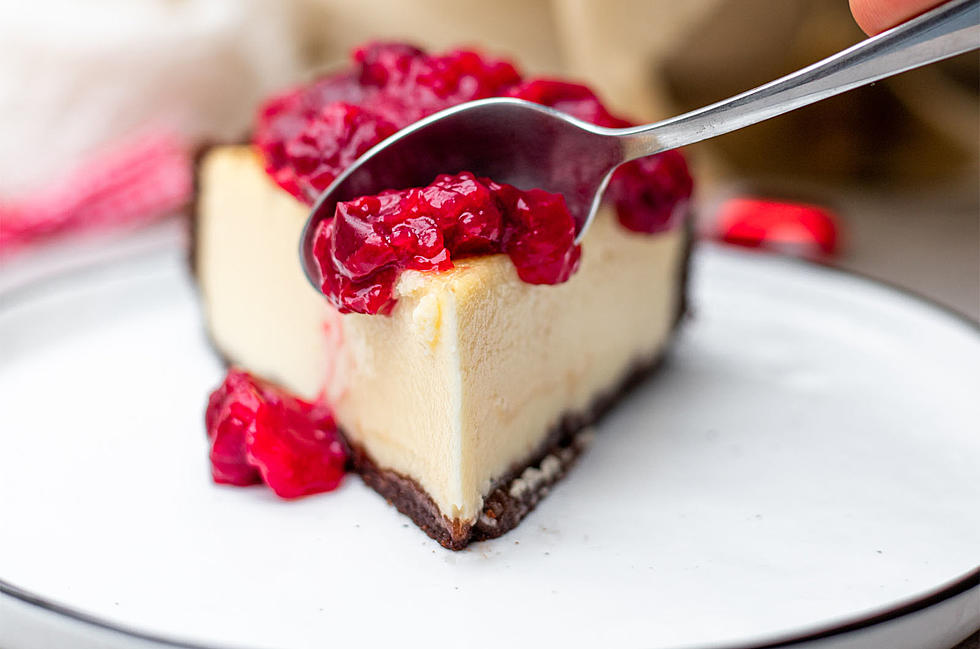 Idaho's #1 Spot for Cheesecake is One of the Best in the Country
Photo by Yulia Khlebnikova on Unsplash
Y'all, I've been craving some delicious cheesecake lately, and I think today's going to be a dessert before dinner kind of day — and even if you eat dinner before dessert — isn't it crazy how there's always just enough room left for dessert, too?
One of the best cheesecake places in the country is apparently right here in Boise 👇
There's a recent article from Lovefood that says...
"Get a slice of the action. Who can resist a heavenly slice of cheesecake with its crumbly, buttery base and creamy filling?" [Not me.] "Some people like it fruity, others crave something rich and chocolatey – and then there are those who prefer plain vanilla or a classic, New York–style baked cheesecake."
Which would you prefer? Personally, I'm 100% all for the classic New York-style baked cheesecake.
Lovefood chose the best places for cheesecake in each state, so who'd they choose for Idaho?
Here's what Lovefood says about them...
"Boise Pie Co. switches up its cheesecake (and other) offerings regularly, depending on the season and the chef's whims. Popular flavors have included Japanese soufflé, huckleberry, and these milk and cookies creations, pictured. Most importantly, though, they're all incredible, with some customers saying this is the best cheesecake they've ever had, anywhere."
Keep scrolling for more delicious dessert places in the area and 10+ shops all throughout the Treasure Valley that will definitely satisfy your pie cravings and more 👇
Top 10 Places for the Best Pie You Can Find in Boise
The 8 Sweetest and Most Delicious Desserts in Boise
The foodies in Facebook's "Boise Food Finds" group have spoken! In no particular order, they've named these the 8 best desserts in Downtown Boise.
76 Unbelievable Photos of How Much Downtown Boise Has Changed Over 10 Years
The Google Maps car first visited Boise in 2007. Things have changed A LOT since then!
Stunning $3.7 Million Home in Eagle (Way More Than Meets the Eye)