Idaho's Favorite "BAD" Beer
Photo Credit: Yesmore Content/Unsplash
Lucky for us we have lots of awesome breweries in the Treasure Valley (shout out to you, Garden City!), but sometimes a good ole fashioned "bad" beer is what's necessary to get the party started. Here's Idaho's favorite "Bad" beer.
Back before man buns, neatly shaped beers and local craft brews, there were college kids who liked to drink for cheap (if you went to BSU, you know what I'm talking about). When I was in college (04-07 ish), it was all about Natural Light. And is that even beer? Does it taste like anything? All I remember is that if you drank enough of it, you'd likely make a mistake or two and that just came with the territory. Well, everyone's got their go-to "bad" beer. For some it's Natural Light, but for Idahoans looking to drink on the cheap, we're more of a Keystone Light state. Yup! Keystone Light is consumed more than any other of the "bad" beers in Idaho.
"Bad" or "trashy" beers, in this context are considered to be those good old fashioned chain brand beers that everyone knows; Budweiser, Bud Light, Coors, Coors Light, you know the types, and for many states, Natural Light and Michelob Ultra take the cakes, but here in Idaho, we march to the beat of our own drum, and when we're searching for a "trashy" or "bad" beer, we turn to the fine folks over at Keystone Light. If you drink enough of them, you'll get a buzz. If you drink too much, you'll be in the bathroom all night. So worry not, fell Idahoans... If you feel like someone's judging you for not drinking the latest IPA from a local Microbrewery, you're not the only one...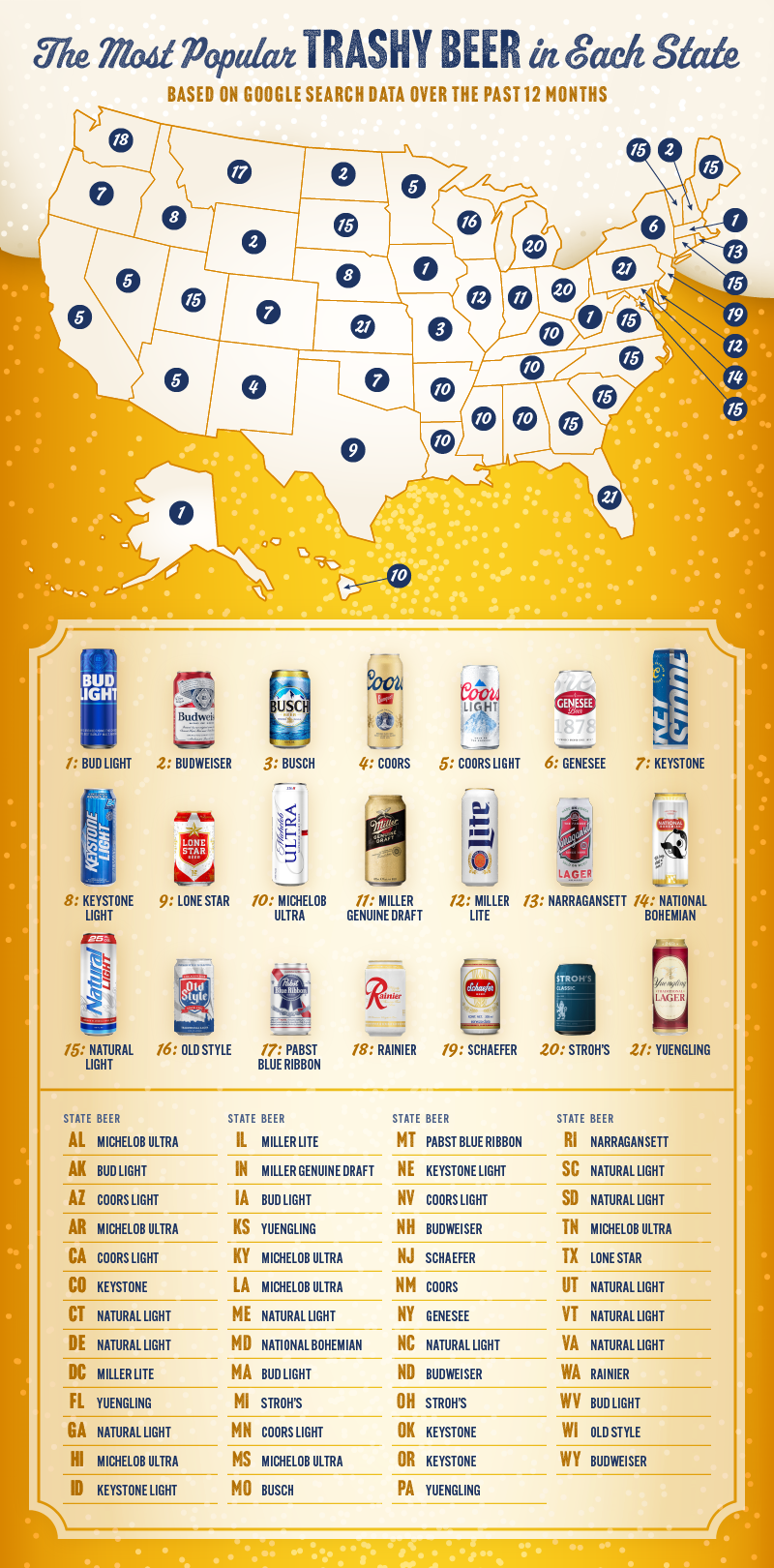 Every Boise Restaurant That Appeared on Man v. Food
The Travel Channel series has been hosted by two different people. Both of them chose to visit the City of Trees to get their grub on. Here's where and what they ate!
Every Idaho Restaurant Featured on Food Network
A Look At The Final Days of Summer in Boise
The arrival of Labor Day Weekend means summer in the Treasure Valley is starting to wind down. Here's how many more opportunities you have to enjoy some of your favorite summer activities in and around Boise.