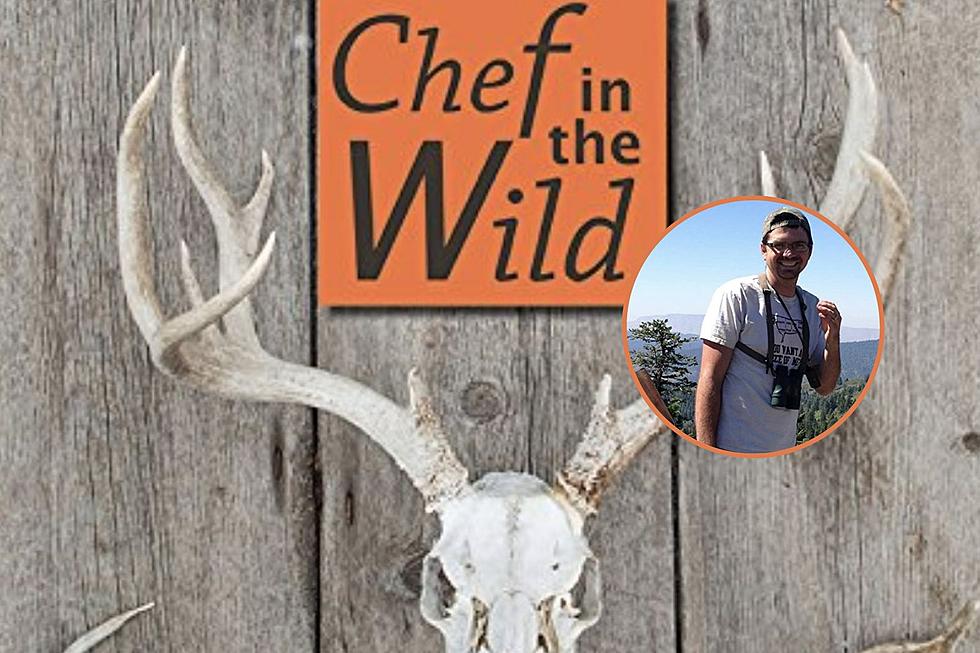 Cooking Roadkill the Gourmet Way with Idaho's Famous Game Chef
Photo Credit: Randy King // Chef In the Wild // Amazon // Canva
Roadkill Cuisine...it's what's for dinner
NAMPA, Idaho. Are you knew to conservationist living? Have you toyed with the idea of salvaging fresh road kill but don't know where to start? Keep reading!
Salvaging is a subject and practice Idaho Fish and Game takes quite seriously. Whether you hunt, or your interest stops at safe salvaging, education is vitally important. Idaho Fish and Game recipe contributor Randy King is the Gem State's roadkill connoisseur!
Randy King, Nampa's Roadkill Gourmet
A lifelong outdoorsmen and trained chef, King is an avid hunter and angler with a trove of experience to share. He's also the author of Chef in the Wild, a comprehensive guide for processing and preparing wildlife. From the mountains to the rivers, King is a sage among the conservationist community.
...Chef In the Wild author Randy King offers a comprehensive primer for the hunter and fisherman wondering what to do with his or her harvest. King recounts his adventures in the mountains and rivers of the West (and the pond and field near his home) in humorous and thoughtful essays providing helpful information on the cleaning, storing, preparation and cooking of wild game.

 
Learn from the best while supporting a local Idaho author. Endorsed by Idaho Fish and Game, you can buy Randy King's Chef in the Wild through this link on Amazon!
🦌 Is It Illegal To Eat Fresh Roadkill In Idaho? [Resources & Pics]
Boise, Idaho.
If you're new to hunting and the concept of
conservationist living
, there's a great deal to know before you salvage and consume your first roadkill find!
🤠 The gallery below is intended to help the Gem State's newest conservationists and salvagers understand how to comply with
Idaho Fish and Game's
regulations.
💻 Direct links to hunter education for adults and children are featured in the last two images!
How to Spot an Idahoan in the Wild
You might be from Idaho, if...
7 Creatures Are Trying To Destroy Idaho And Must Be Stopped
We're not saying to rally the troops and fortify your homes but these are not the creatures you want to find in or around your home in the state of Idaho.
Idaho Named One Of Best Hiking States In The Country
After previously being unmentioned as one of the top hiking states in America, Idaho has climbed (pun intended) the list and now cracks the Top 15!
It's not alone, either. Many of the surrounding states have made the list, as well. So, if you're living in Boise or the Treasure Valley you never have to travel far to find some of the best hiking in the country, even if you want to escape the state.
Here are the Top 12 States For Hiking In The Country. Get your best trail boots on, and let's check out the list.
Hiking Safety Tips
Before you head off on your hike, let's go over a few tips to help keep you safe. It's best to be overprepared than underprepared, especially when it comes to your safety.