Horse Power: Rexburg Horse Crew Rescues F-150
You never want to get your truck stuck, it's embarrassing, but things happen. In Rexburg, a crew of horses rescued this full size truck! See the photo!
These are literally work horses who have the ability to tow their own weight for short distances, which is incredible. According to the Rexburg Standard Journal, a team of three horses (Clenny, Rueben and Sylvan) were able to pull this F-150 out of the snow with what seemed like very little effort.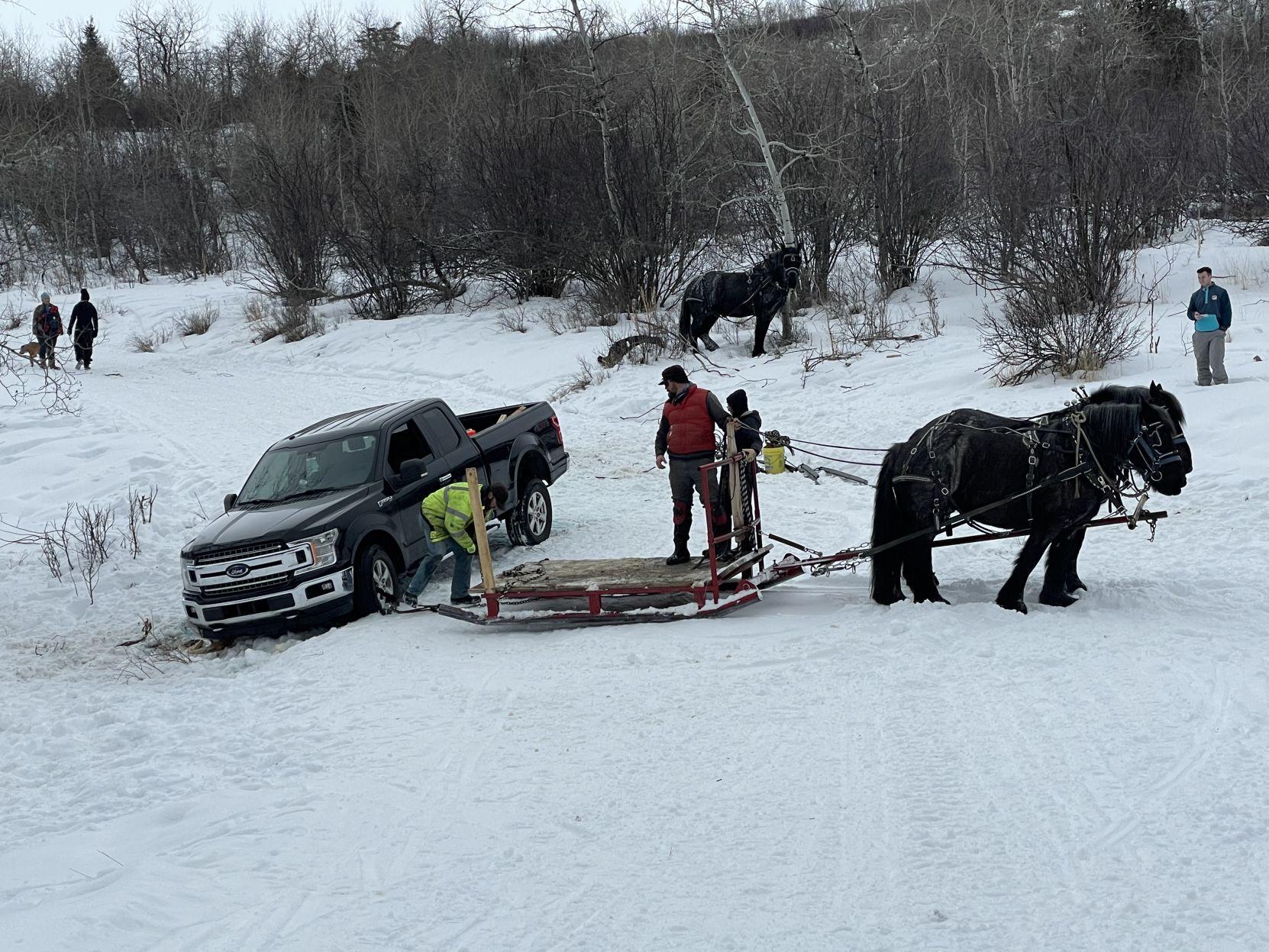 Having your stuck truck pulled from the snow costs though, you know and as Matt Sullivan told the Rexburg Standard Journal, "Even though it took longer, we charged the exact same for horses as for a truck, because we want to take care of locals and the community, and support other local businesses," This is fair! It's winter in Rexburg and there are a lot of people on the roads and in other places keeping people safe so for them to be so kind as to bring the horses out, that deserves some pay.
According to the original story, the horses "weigh between 1,800 and 2,000 pounds and stand between 16.2 and 17 hands tall, can drag their own weight extremely well for short distances," so these are no donkeys. These are big, tough, strong horses that you probably don't want to get kicked by.
Man, animals are definitely the greatest and we don't deserve them. Just today, I posted a story about a Boise dog being hailed a hero for saving her family from a gas disaster. Read more on that here. 
Enter your number to get our free mobile app
Animals You Can See Now At Zoo Boise