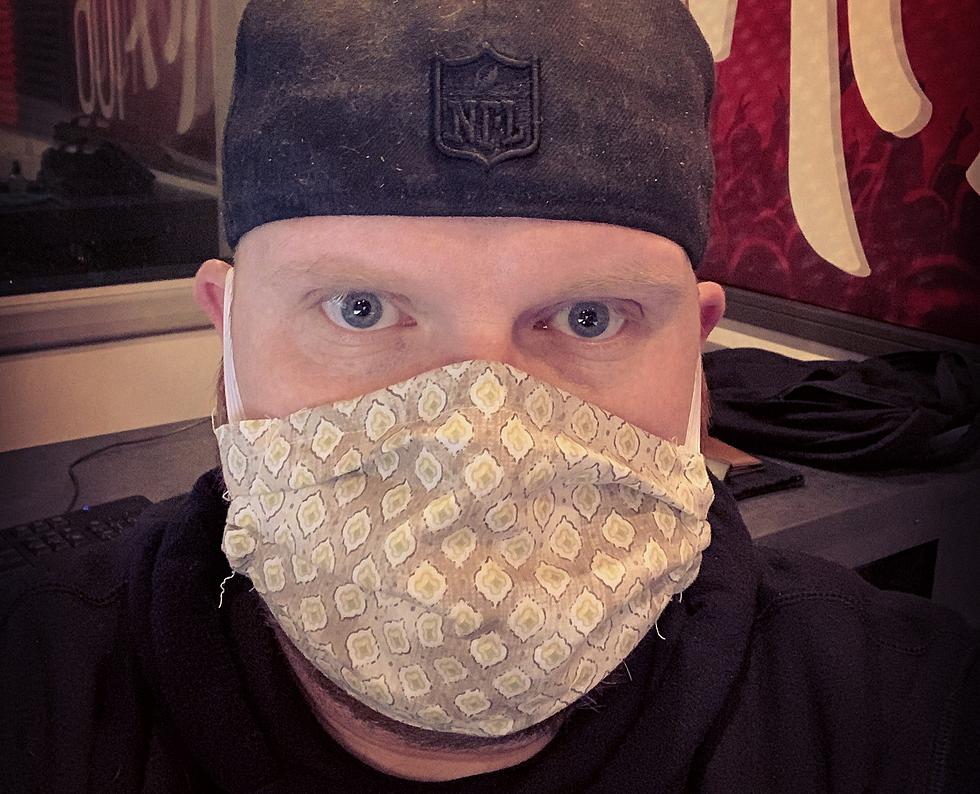 Homemade Masks Are The Way To Go
Credit: John Moug/ TSM Boise
If you can make it happen, homemade masks are the way to go. You don't have to wait a long time for delivery, and they're cheap!
Yesterday, the policy at the radio station changed and we're now required to wear a mask in the hallways, which I'm totally fine with. Unfortunately, I didn't have a mask yet. Luckily, my fiance Stacy had ordered the materials to make homemade masks a while back and she went to town making some last night.
I think she did a great job, especially for a last minute ask. She woke me up a couple of times in the night to try the size on for me, and made some adjustments. I think at some point she threw in the towel and started over with a new one, but now, here I am at work with a mask, ready to stay safe and protect myself and others. It's a win/win!
How to Sew a Face Mask