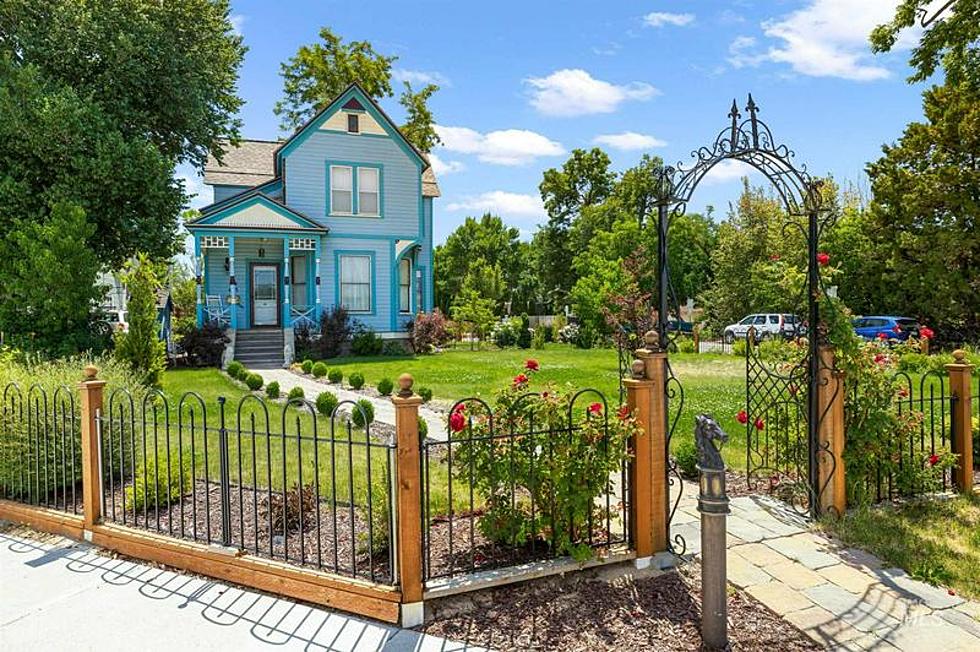 Historic Boise Home Built in the 1800s is Selling For $1Million
Credit Remax
Purchasing this historic and elegant Queen Anne Style home is purchasing a rich piece of Boise's history. "The Jones House" was built in 1893. In 2017 it was restored and relocated to the base of the foothills (Check out this video of the Jones House on the move). Now it is on the Boise housing market for $1 million!!
The perfectly restored home is just blocks from downtown and sits on a dead-end street off of east Reserve Street. Step inside and you'll step back in time as you're welcomed by original woodwork, windows, and an elegant Victorian staircase.
The Jones House was built for prominent Boise attorney Thomas Jones and his wife, Winifred way back in 1893. Today, there is no doubt that this house is a treasure to the city of Boise. In fact, that's why Idaho native and preservationist Frank Ed knew he had to save and protect it.
Ed purchased the home and made it his mission to restore the house to it's original turn-of-the-century charm. The house is decorated with Victorian style wallpapers from top to bottom, magnificent old artwork, family heirlooms and old Idaho antiques. You would believe that everything has remained the same in this house for 120 years.
The house features 3 bedrooms and 2 baths and a beautiful garden that is the front yard. With it's rich history and well-persevered interior and exterior, this home is surely going to attract a specific kind of buyer - one who appreciates history and also one who can pay $1,000,050 for it.
Historic Boise Home Built in the 1800s is Selling For $1 Million
"The Jones House" built in 1893 is historic and elegant Queen Anne Style home that is now on Boise's market for $1 million!