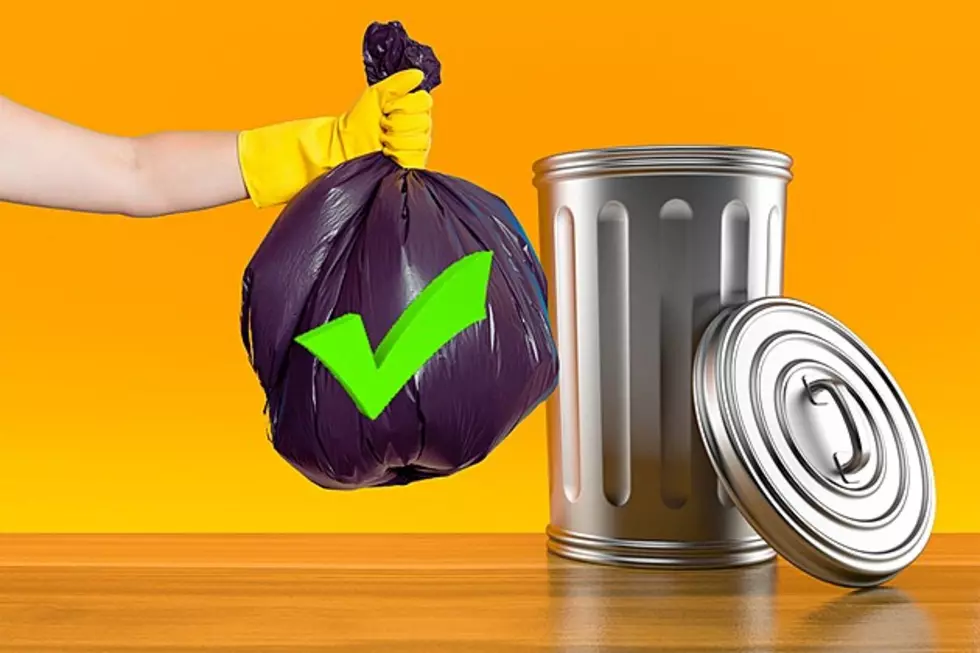 Everything You Need to Know About Disposing Toxic Waste in Ada County
Photo Credit: Canva Pro Images - Ryan Valenzuela
YOU ASKED,

we answered
Per your request, it's time for some trash-talk.
(If you're new to the conversation, we'll catch you up to speed.)
In a recent article, our team listed 23 toxic items Idahoans aren't allowed to put in their household garbage. You can check out It's Illegal to Throw Away These 23 Things in Idaho by clicking this link! It has a gallery featuring everything from industrial products and solvents, to interior paint, disinfectants, and fertilizers.
TOXIC TRASH

disposal
In the days following the article's release, readers asked us for more information on how and where to dispose of their toxic waste. And we get it. Understanding how to handle hazardous waste can be confusing and even worse, frustrating.
While we had briefly addressed the subject in the original article, we're happy to provide you with additional information. The City of Boise along with Ada County Landfill are the leading authorities on the safe handling and elimination of toxic trash. As such, we strongly encourage locals to adhere to their standards and practices. 
QUESTIONS & COLLECTION 

info
Disposing of toxic waste is free in Ada County. The Ada County Household Hazardous Waste COLLECTION FACILITY is open from 8:00 a.m. to 6:00 p.m. on Friday and Saturday. Collection sites for toxic waste, including medication disposal, can be referenced here. Please note that locals are prohibited from leaving/dropping off their disposals outside of site business hours.
The Ada County Household Hazardous Waste COLLECTION SITES, however, are only open once a month, year-round. Each Treasure Valley community is assigned a specific day of the month. Reference your neighborhood's collection day calendar here.
Residents with questions should contact Justin McConnell, the facility's coordinator, by phone at 208.577.4736 between 8:00 a.m. and 5 p.m., or by email at jmcconnell@adacounty.id.gov. The Ada County Landfill address is 10300 N. Seaman's Gulch Rd., Boise, ID.
Scroll on for the list of 23 things you can't put in the regular trash in Ada County!
Whoops! 😳 It's Illegal to Throw Out these 23 Things in Idaho
💡 Know Better, Do Better
⚠️ When ridding your residence of industrial products, solvents, paints, disinfectants, and fertilizers, there's more to know than most realize!
☠️ Hazardous products are signaled by the following words/phrases: caution - danger - poison - warning - corrosive - flammable - explosive - oxidizer - irritant - environmental hazard.
🌳 The City of Boise Public Works commission oversees the disposal of chemicals that threaten human health and the environment.
🤳🏽 Help keep your community safe! Scroll on for a list of 13 products Idahoans are banned from tossing into residential dumpsters.
Idaho Has Crazy Neighbors: Weird Laws in California & Utah [gallery]
Scroll on for a gallery of laws in California & Utah that range from the entertaining to the ERMERGERD.
10 Totally Legal Things Idaho Residents Want To Outlaw
We asked the people of Idaho about the absolutely legal things they want to make illegal. Here is what they said...
Should Idaho Law Focus Its Attention On Shopping Bags?
Idaho doesn't have a tax on plastic bags at the grocery store... should they? Here's what the people of Idaho are saying.
Bike Laws In Idaho
Drivers vs Cyclists. One of America's greatest rivalries. Two people who seem unable or unwilling to get along and co-exist. To ensure you are the best driver you can be, or the best biker you can be, regardless of where you fall on the issue, it's best that you know the rules of the road. Let's get to them.