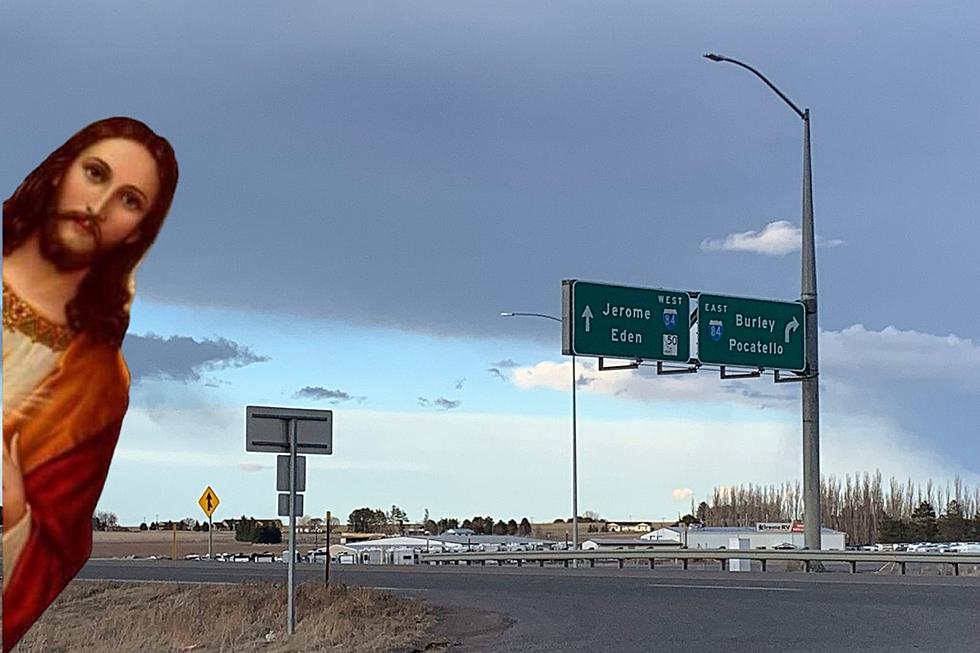 Idaho's "Garden of Eden" is a 2-Hour Drive From Boise
Photo Credit: Ryan Valenzuela // Canva
🌎 Heaven is a Place on Earth
They say in Heaven, love comes first. And in Idaho, one particular establishment is making Heaven a place on earth. Located just two hours away from beautiful Boise off I84 East, Idaho's Garden of Eden paved a parking lot and put up a paradise.
🌮 All Are Welcome
Like the House of Lord, all are welcome there. The hungry are nourished with fried chicken and tacos. The naked are swagged-out in 208 Apparel. And the poor-in-spirit are born again in the Truckstop Ministries, Inc. basement church.
Scroll on for a glimpse at the salvation that awaits Idahoans of all kinds and creeds off I84 East.
🍎 Idaho's "Garden of Eden" is a 2-Hour Drive From Boise
All are welcome in the gas station of the Lord.
Scroll on for a slice of Idaho Heaven (conveniently located off I84 🙏🏼)
⛽The Maverik Gas Station in Star Features Cool New Idaho Murals
The Maverik gas station's new Idaho murals in Star are the epitome of local love 💘
Foreshadowing Building Looms In Front of Idaho Retirement Home
BOISE, Idaho. Do we recognize the genius behind building a funeral parlor a stone's throw away from a retirement home? Absolutely. But we're not apathetic to how that might make the retirement home's residents feel. We're selectively and playfully insensitive to it.
☠️ To that end, we seized the opportunity to exploit the scenario with a sense of humor we pray old age never robs from us!