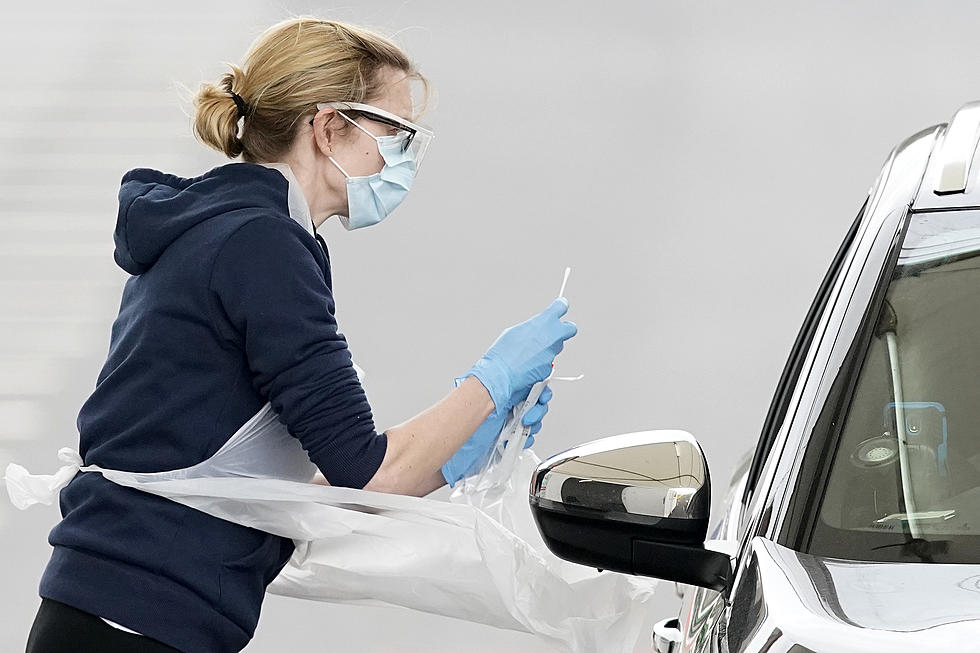 Free COVID-19 Testing at Boise Airport and Ten Mile Crossing
Credit: Getty Images/ Christopher Furlong
Have you had a test? I had one (negative) a few weeks ago and while it wasn't painful, it was super uncomfortable. I am pretty sure she probed my memories it went so far up there. The space above my left nostril, like way above, in my sinuses felt weird for a day. The only thing that can make a Covid-19 test better is to not have to pay for it.
Crush the Curve Idaho along with Central District Health and the State of Idaho is providing free COVID-19 tests at two locations. One in Meridian near the Ten Mile interchange and the other at the Boise Airport, specific addresses are below... Appointments are required to get tested. The hope is that this will help alleviate the constant strain and stress on local health care providers.
"There's a lot of benefits to the community realizing there are scalable things like we don't have to look at the healthcare system who certainly need our support and need us to give them what they need to also expect them to deliver on testing," said Executive Director of Crush the Curve Idaho Tina Upson.
They have made it a completely touchless and seamless process. "We hand you the swab, tell you what to do, say 'Oops, no, a little bit higher than that, we want a good eye water', and we talk you through that," Upson said. "Then you put it face down in the tube we are holding, screw the lid on and it goes off to the lab."
Enter your number to get our free mobile app
The tests will be available through the end of 2020 for people who have been exposed to COVID-19 or might be experiencing symptoms of the virus.
There two testing sites:
Boise Airport Economy Parking Lot
5600 W. Victory Road – Boise
Ten Mile Crossing Development
2775 W. Navigator Drive – Meridian
For people with insurance, the lab processing the test will bill your insurance provider. All co-pays are waived through the federal Families First Coronavirus Response Act. And, if for any reason your provider denies coverage, the State of Idaho will cover the cost of the test. If you don't have insurance, the federal Families First Coronavirus Act covers the cost of testing completely.
To learn more or make an appointment for you or a loved one, go to CrushTheCurveIdaho.com . You will need to take a short assessment asking about exposure and it will also ask for insurance information, if you have it. At the end of the questions, you will be given a case number. Bring that number with you to your appointment. The results are coming back in about 12 hours and will be emailed to you following the test.
CHECK IT OUT: 10 Items Might Be in Short Supply This Winter
20 Words and Phrases That Are So 2020
THESE ARE THE HIGHEST-PAYING JOBS IN BOISE