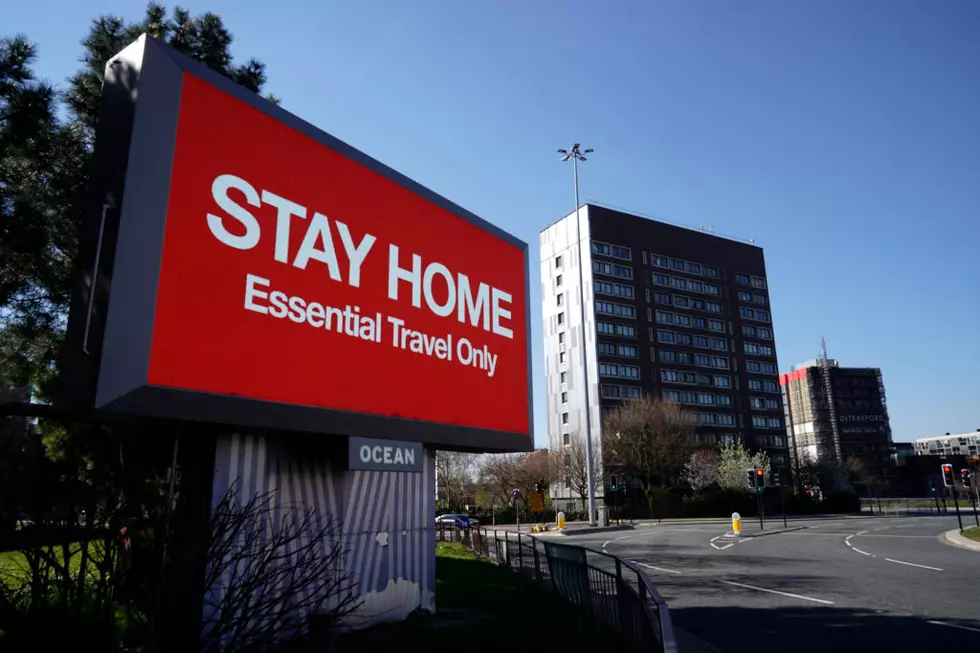 Dr. Pate of St. Luke's Warns About The Reality of COVID-19 in Idaho
Credit: Getty Images/Christopher Furlong
'"No matter how bad you thought we were in the past, we are way worse today."
Dr. David Pate, former President & CEO of St. Luke's hospital is speaking out on Twitter to Idahoans whether his message gets overlooked or not, he says. Dr. Pate's tone on Twitter on Satuday night was that of raw urgency. In a thread, he explained the reality of COVID-19 here in Idaho saying that "we have levels of community transmission that most of us could not even have imagined a few a months ago, when we thought it was bad then."
On Friday, for the fourth time in a week, Idaho reported a record number of new confirmed and probable COVID-19 cases in a single day. Dr. Pate is warning that we as a community are nearing the point where state leaders  "will have no choice but to take actions you don't want leaders to take." It seems he is referring to mandating masks or doing what Utah has done recently and declaring a state of emergency.
He also compared the number of hospitalized COVID-19 patients between now and March. St. Luke's specifically has 320 patients being treated for COVID-19. At one point earlier this year when there were only 71 patients, it was in question of whether a field hospital would be needed. Dr. Pate also cites there are 90 patients in ICU which is more than four times the amount during the first spike and almost twice as many at the height of the second spike.
The future is grim as we just enter flu season and the holiday season. According to Dr. Pate, Idaho has already seen its first two influenza death. If you are infected with both, the outcome is much worse. In addition, more people will inevitably plan get-togethers with others outside their household.
Dr. Pate concludes his thread saying, "If Idahoans don't change their behaviors and soon, we will get to the breaking point, and it won't be long."
6 Field Trips That All Boise Kids Went On