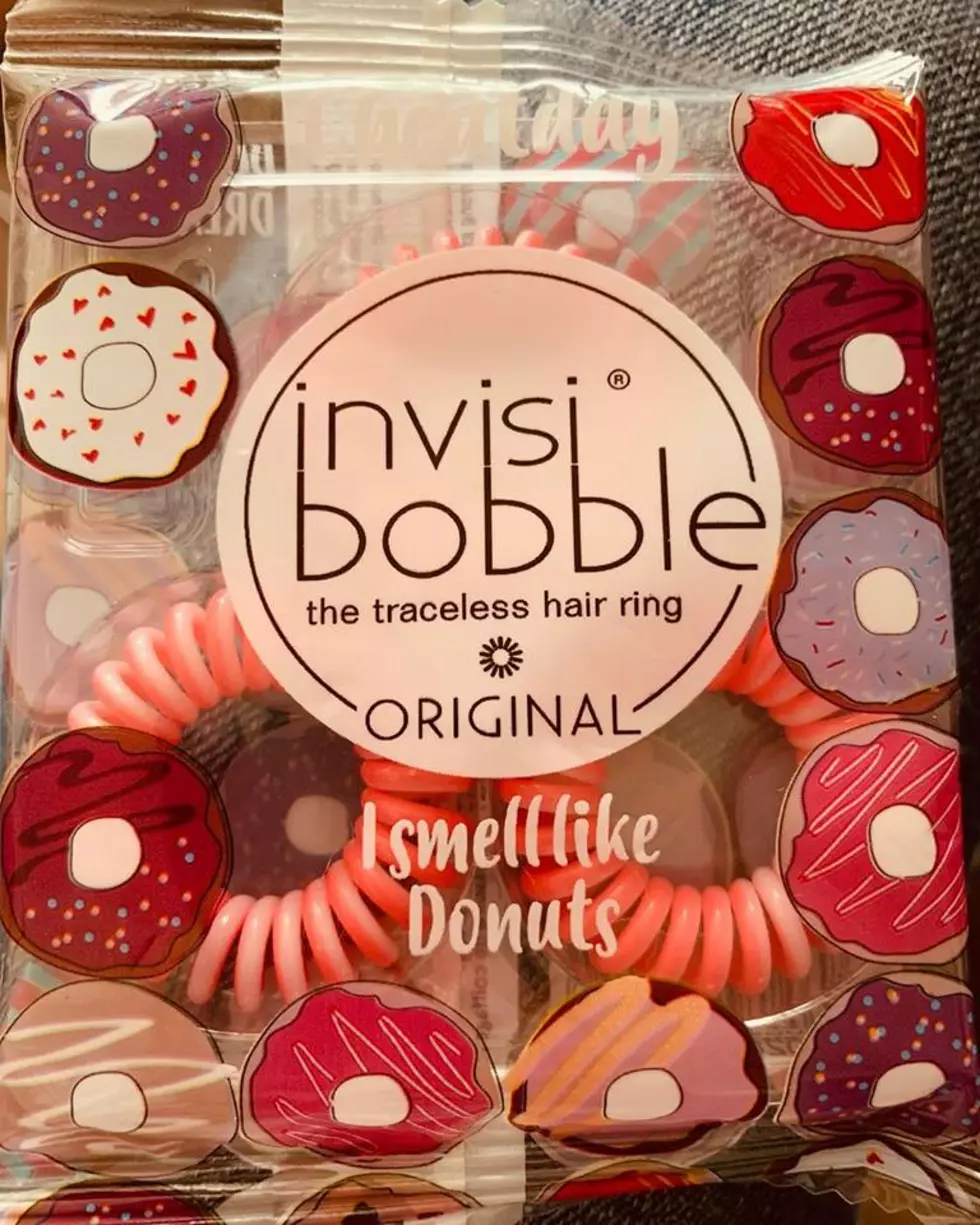 Doughnut Scented Hair Ties a Real Thing
Charene Herrera TSM
These are a real trend right now and yes I had to buy them. I love food and sweets so I thought why not plus I use this type of hair tie.
These are the ouchless type ones that don't kink your hair or get too tangled, they are supposed to be better for your hair but are they good for your appetite? Cause the first thing I want is something sweet when I smell them. They also had cupcake scented ones and I thought I may like coffee scented ones.. just take a whiff and wake up! haha
I feel like there kind of silly but I do use them ( I am wearing one right now while typing this). We all have that late night or last-minute checkout purchase, these were mine.