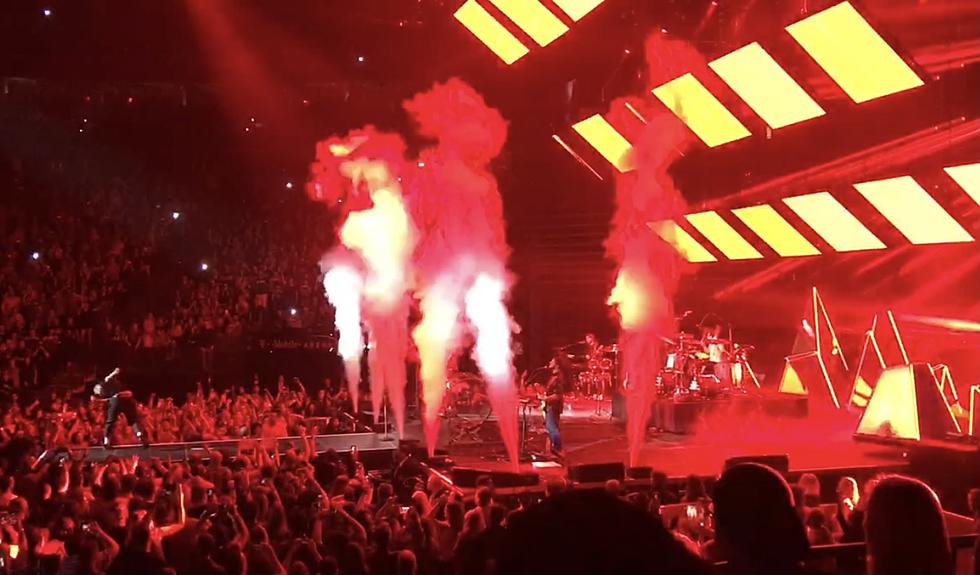 Concerts & Shows Coming To Treasure Valley In 2022
Photo Credit: John Moug/Mix106
Did you hear the news? Imagine Dragons will play ExtraMile Arena next March. See who's coming and get your best outfits ready for a fun 2022!
Jojo Siwa the YouTube STAR will be at ExtraMile Arena January 15th to kick off 2022 with dance, laughs and awesomeness.
Rob Schneider is scheduled to perform his comedy at the Egyptian Theater on Saturday, February 5th.
IMPRACTICAL JOKERS LIVE hits the stage at ExtraMile arena Thursday, February 10th.
Imagine Dragons play the ExtraMile Arena on Wednesday, March 2nd. Let me tell you, if you haven't been to an Imagine Dragons show, it's a must! Their LIVE performance of Radioactive with the drum solo is one of the coolest things I've ever seen live in concert and I'd pay to see it again and again and again.
K. Flay will play the Knitting Factory in Boise on Sunday, March 6th
The Flaming Lips hit the Knitting Factory on April 28th.
Eric Church returns to Boise to play the ExtraMile Arena on a Friday night! April 29th, 2022.
Kaleo will perform at Knitting Factory on Thursday, May 12th.
Celtic Women, I've seen their videos online and they are awesome! Performing Tuesday, May 24th at the Morrison Center for the Performing Arts.
These aren't even all the shows coming to the Treasure Valley next year, these are really just highlights. Certainly more will be announced as we get closer and even in to 2022 and you know we'll keep you updated. For an up to date list of concerts and shows coming to the Treasure Valley, click here!
Check This Out: Events That Aren't Concerts at Treefort 2021
Excited for the return of Treefort Music Festival? Yeah, so are we. You don't have to be a concert fanatic to find something to do--check out this list of 'forts'!
History of Boise Sports Arena and Concert Venue Names
Family Fun in the Treasure Valley from A-Z
One of the greatest parts about living in Boise is there's never a shortage of things to do with the family! Here's a great A to Z guide of things to check out.