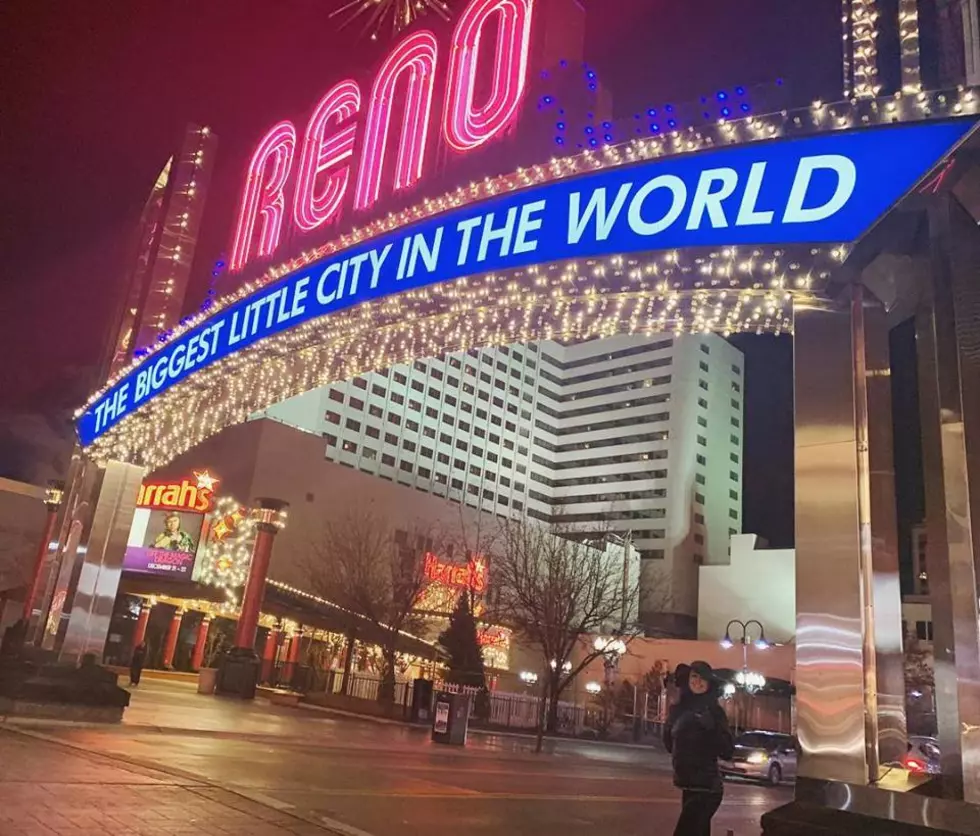 Charene the Adventure Queen: First Trip to the 'Biggest Little City in the World'
Charene Herrera TSM
My first known thought of Reno, NV is from the movie 'Sister Act', where there is some scenes in Reno. I have never actually spent any time there.
I was going to be in the area for fly fishing so I thought while staying in Reno on Friday night we could see the arch and play some slots. I mean we are in Reno. It was a snowy weekend which halted the business but it was still a popular place.
Reno has some of their major casinos off of the downtown area so that also helps with the congestion. The Eldorado and Silver Legacy are two of the main ones downtown and are actually connected if I remember right. The Nugget Casino seems to be a main staple for music.
I played the slots and didn't win anything but did get $9.99 steak and lobster. The city wasn't exactly like I remember it from the movie but it was still fun to see. Not as busy like Vegas but still a lot of the Vegas fun.