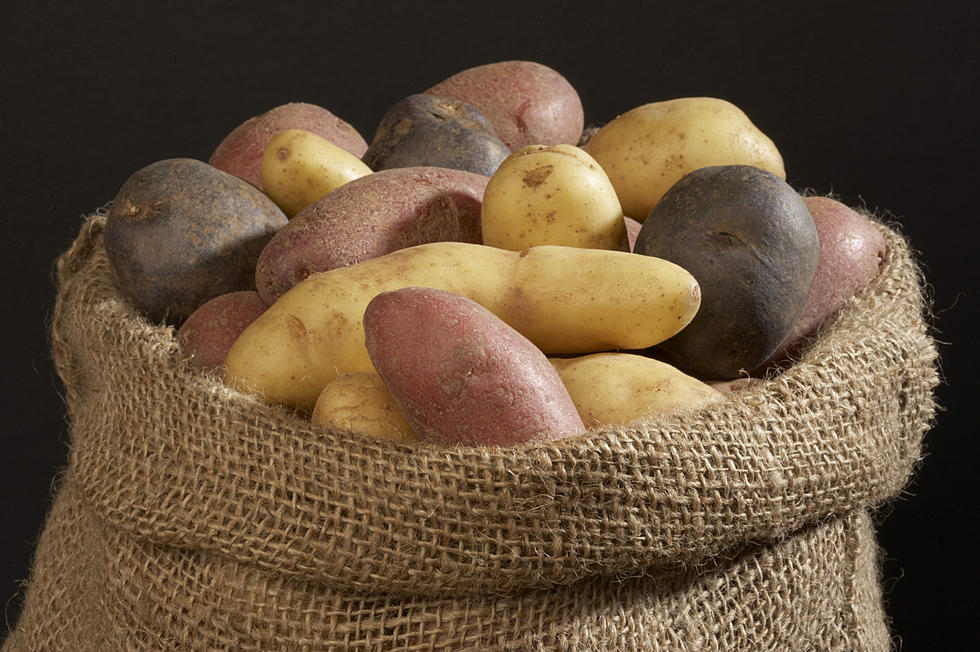 Bill Gates Wants to Ruin Idaho Economy
Getty Images/Purestock
Idaho potatoes are everything that is that McDonald's gold standards. If you didn't know, the Gem State is a leading agricultural supplier to McDonald's and not just when it comes to potatoes. In 2018, Micky D's purchased 58.3 million pounds of cheese, 14.9 million pounds of beef, 6.4 million pounds of sugar and 2.3 million pounds of onions from Idaho producers in addition to the 271.285 million pounds of Idaho potatoes, according to a report. That equals up to nearly $136 million spent by the fast-food giant on Idaho agricultural commodities!
I'm starting to feel like all Idahoans should be getting a discount for all of our contributions! Governor Brad Little once said in a press release, "Idaho is proud to lead the nation in potato production, and we will continue to leverage our agricultural leadership to drive responsible and innovative ways to feed a growing population."
However, Idaho potatoes have some competition in being the biggest and best supplier  from none other than... Bill and Melinda Gates?!
Gates happens to own more farmland than anyone else in the United States according to NBC News. In fact, in Washington, the Bill and Melinda own more than 14,000 acres of farmland that includes potato fields. These fields are so massive that they apparently you can see them from space! The potatoes are then processed into french fries for McDonald's.
"Bill and Melinda Gates, who recently announced they're getting divorced and are dividing their assets, are deeply invested in American agriculture," According to the NBC report. "The billionaire couple, in less than a decade, have accumulated more than 269,000 acres of farmland across 18 states, more than the entire acreage of New York City."
Yepp, to me all this means is that Bill Gates is comin for Idaho. #protectthepotato
LOOK: Oldest Disneyland Rides From 1955 to Today
Stacker
, set out to compile a definitive list of every Disneyland attraction you can enjoy today and ranked them by their age. Using real-time data from
Touring Plans
, Disney archives, and historical news releases and reviews, our list starts with exciting recent park additions and stretches back to the oldest opening-day classics. This list focuses on the original Disneyland Park, so you will not see any rides from its neighboring California Adventure located just across the promenade. Read on to discover the oldest Disneyland rides you can still ride today.