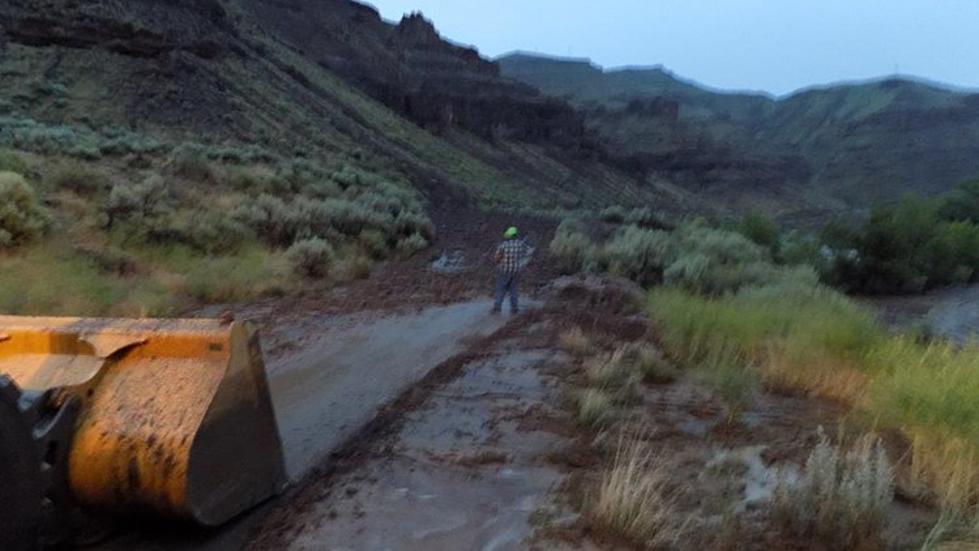 75 Campers Stranded After Mudslides Close Road to Owyhee Reservoir
Credit: Malheur County Sheriffs Office
When you pack up to go camping, you usually only bring enough food and gear to last your intended stay, but for these 75+ campers, they aren't going home anytime soon. 
Mudslides became a problem last night and they are now blocking the main access road to Owyhee Reservoir in Malheur County. According to an article on KTVB, severe thunderstorms sparked the mudslides.
Initially, about 120 campers were stranded, but crews were eventually able to clear access to Camp Highcliff, which allowed approximately 40 campers to leave if they were ready to go.
About 75-80 campers remain stranded but crews working the scene hope to have them out by tonight.
Keep in mind as you make your weekend plans that Lake Owyhee State Park is closed until crews can clear the road and assure safety.