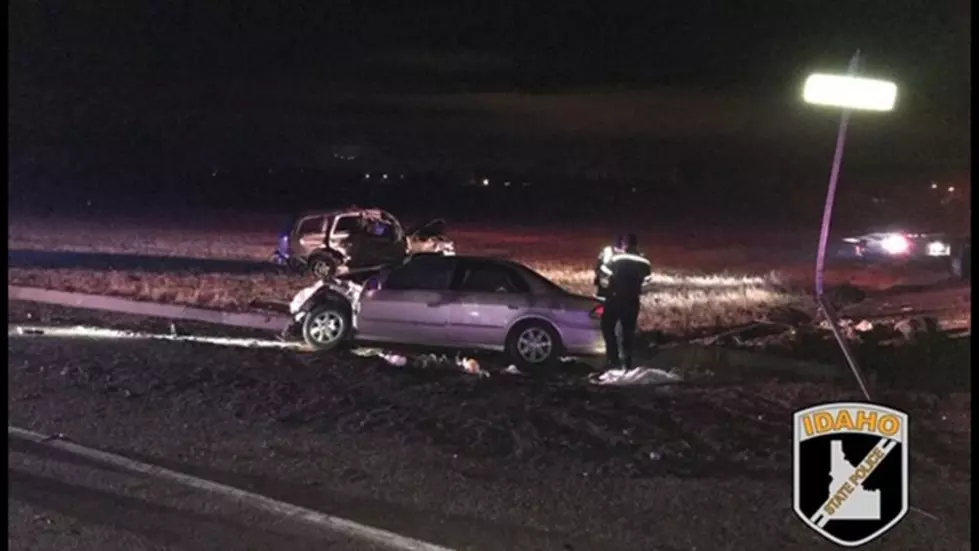 2 Young People Killed on Idaho Roads in One Night
Credit: Idaho State Police
Stories like this rip your heart out. A 17-year-old Boise boy and a 21-year-old woman from Nampa are no longer with us after fatal accidents.  
The first accident happened Thursday night when according to KTVB, Skyler Johnson was hit by a 74-year-old man and a 73-year-old woman who was in the passenger seat of a Honda Pilot. Skyler was driving a 1993 Honda Del Sol and apparently he lost control and started spinning on Cartwright Road when the couple crashed into him.
The elderly couple has been treated and released, but undoubtedly changed forever. Skyler was pronounced dead shortly after arriving at the hospital.
The crash was the first of two deadly crashes on Treasure Valley roads on Thursday night. 21-year-old Marina Reyes of Nampa lost her life at the intersection of Robinson Road and East Locust Lane between Nampa and Kuna in Canyon County at about 10:15 p.m.
Marina did not have a stop sign and was hit by 45-year-old David Henkel of Meridian who was driving east on Locust Lane when according to a report on KTVB, he failed to yield at the intersection. Neither party was wearing a seatbelt and Marina passed away at the scene.
Please keep everyone who loved these two young people in your thoughts and prayers in the many days to come.