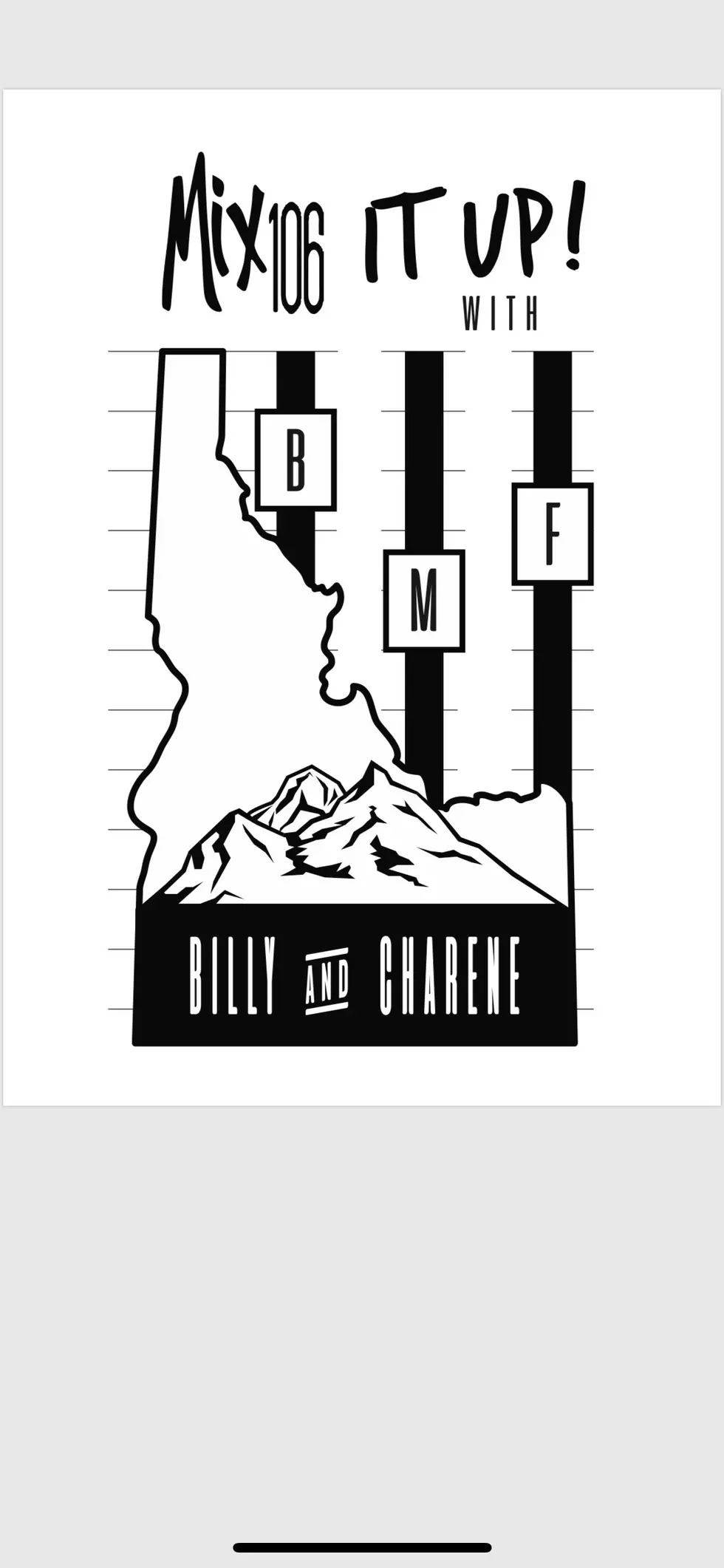 Billy and Charene BMF Shirts are worth $1000 in Prizes at BMF
Charene TSM from Brigade
Are you going to BMF? You have a chance to instantly win cool stuff, If you buy a Billy and Charene shirt at the Brigade Wakesurfing truck.
Grab that shirt and get ready, even if you don't have it on and bought one you can show us the shirt and instantly be hooked up with cool prizes. You have a chance at winning some neat things and we have $1000 in prizes if not more. The shirts are only $15 and look awesome!
What do we have to give you on Saturday if you buy one of these shirts?
Carnival wristbands
BMF ticket upgrades
Roaring Springs passes
Wahooz passes
Urban air all access passes
Food gift cards
Movie passes
Shawn Mendes tickets for Salt Lake
Josh Groban tickets for Boise
and MORE!
We will even be hanging by the shirt truck area hooking people up instantly who buy the BILLY AND CHARENE MIX 106 shirt. Rock it and get rewarded or find us and show us the shirt, or we will find you. Look for this truck for the merch area you can't miss it.
Don't forget about the awesome merch tent voucher!