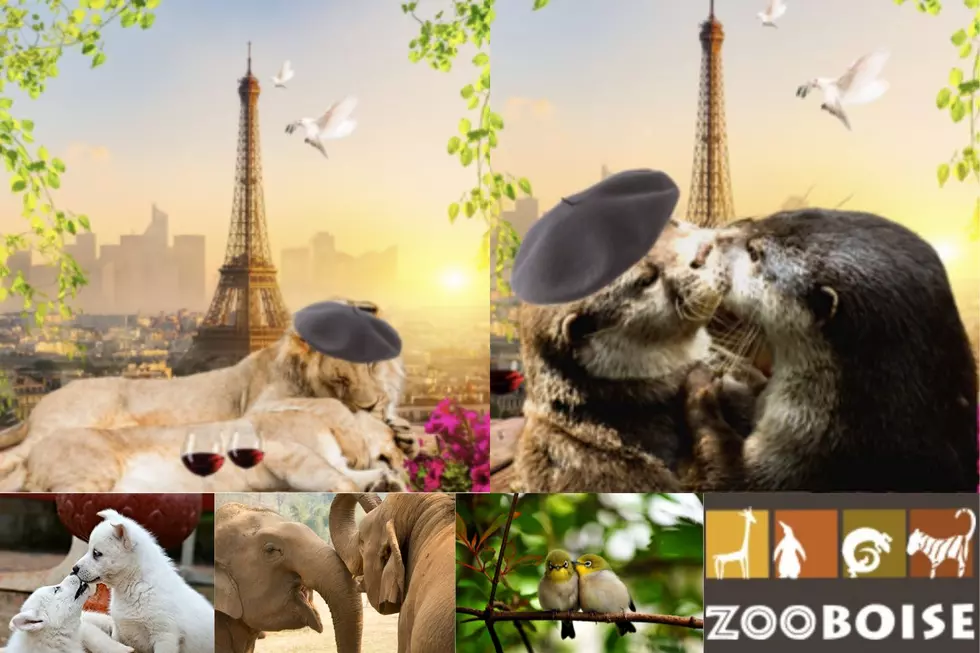 ZooLaLa: The Dramatic Love Lives Of Zoo Boise Animals [21+event]
Photo Credit: City of Boise // Zoo Boise // Canva
A New Take on Animal Lovers
BOISE, Idaho. Time and again it's been said all is fair in love and war. It's a concept many of us come to terms with early on in life with the assistance of trashy daytime talk shows and Colleen Hoover novels.
And when it comes to the animal kingdom, Zoo Boise is prepared to prove that the complexities of heartbreak and betrayal aren't limited to the relationships shared between humans.
The Dramatic Love Lives of Zoo Boise Animals
ZooLaLa, a 21-and-up exclusive event hosted by Zoo Boise, is more akin to a primal exposè than it is a night out at the zoo! Like Love After Lockup for animals, Zoo Boise shows event goers what's really happening behind closed habitats.
Zookeepers push the envelope as they delve into the dramatic love lives of their resident animals.
Take a stroll down our zoo's Lover's Lane as we delve into the dramatic love lives of our animals. Soulmates? Divorces? Second Marriages? Harems? Soap Operas? Intrigue? We've got all of that.
Animal divorces, second marriages, and harems—oh, my! If you can't believe they're actually going to "go there," your best course of action is to be there when it happens!
---
Zoo Boise 2023 ZooLaLa Dates, Pricing & Registration
Dates: Sat., Mar. 18  f& Fri. Apr. 21, from 5:00 to 8:00 pm
Pricing: registration is $75/per person & includes dinner, dessert, & drinks
Pre-registration: pre-register you & your party here
If it's been a while since your last Zoo Boise visit, scroll through the dazzling gallery below for a look at the zoo's current residents and lovers!
Animals You Can See Now At Zoo Boise
7 Scary Idaho Animals That Might Not Kill You, And 1 That Will
3 Idaho Animals You Can Milk and 13 Animals That You Shouldn't
Let's take a look at the three animals Idaho law says you can milk and thirteen animals that you should never milk...
Fictitious Animals We'd Like To See @ Zoo Boise
While they make not exist, that didn't stop us from fantasizing!