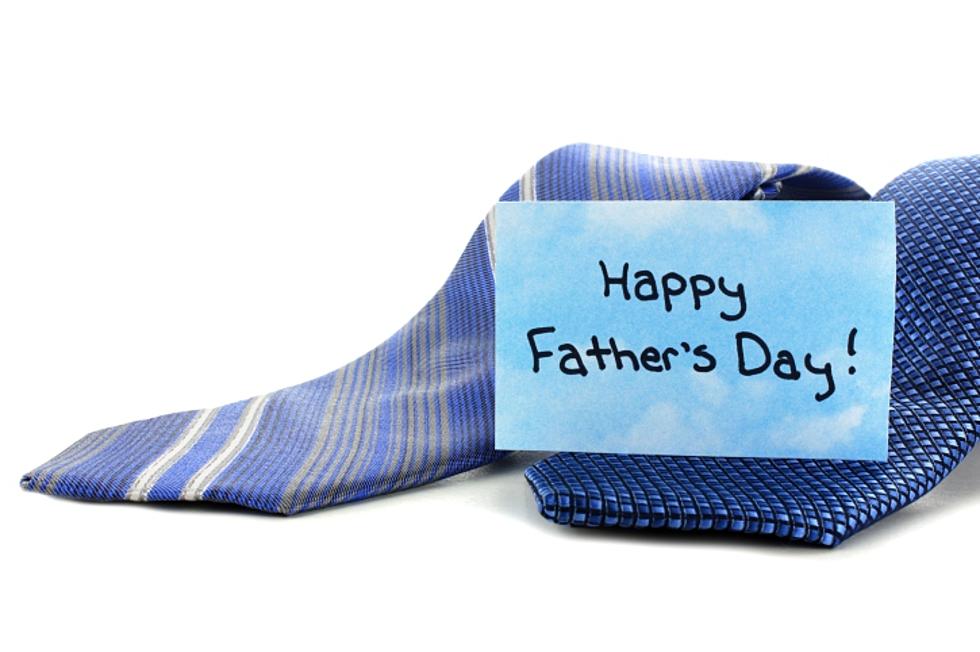 What To Get a Low Maintenance Dad for Father's Day
iStock
Most people are planning to spend $149 on dad for Father's Day this year, and if your low-maintenance dad is anything like mine, that's a lot of barbecue sauce.
The National Retail Federation says over half of us will celebrate Father's Day virtually this year.  We're not traveling as freely as usual, and if your dad lives in another state like mine, it will be a text and Zoom kind of Father's Day.  We'll have to get the gift in the mail soon.
The average amount spent will be $149, according to the NRF, and the biggest categories will be greeting cards, gift cards, and clothing.
As hard as I might try to get up to the average spend of $149, it's a tough swing with Pop.  He's the simplest guy ever and already has everything he has ever wanted, which is pretty much a comfortable recliner, a good laugh, and a cold beer.  The only time he ever asks for anything is when I beg him to think of something he wants on a holiday so he doesn't end up with a bad tie or an apron that says "Kiss the Cook."  And he usually requests barbecue dry rub because he's "gettin' low."
What To Get a Low Maintenance Dad for Father's Day
1.  Barbecue dry rub.  Pop's favorite brand is John Henry, and it's great on ribs, chicken, and even fish.  A container of it costs between $15 and $25.  His favorite is the Pecan rub.
2.  An American flag.  The minute a flag gets tattered and starts showing some wear, it's time to get a new one.  It usually doesn't cost more than $20.
3.  An Ancestry.com membership.  I did this for Pop a few years back, and it was the best gift I ever gave him.  He spent hours digging up information on our family tree, and at one point discovered a relative who had been associate with the Salem Witch Trials. I'm not sure I wanted to know that, but he had fun and that's what counts.  Memberships range from $24 to $200.
4.  A gift card to his favorite restaurant.  My dad lives in rural Nebraska and a Dairy Queen gift card is a hot commodity there.  A $25 gift card gets him a German Chocolate Cake Blizzard and a DQ ice cream cake to take home for later to enjoy in the recliner, and that makes it a pretty good day.
5.  A Yeti cooler.  The weather is heating up, and it's grilling season, and if there's cold beer in a hard cooler next to the smoker, it can save Pop a trip back inside the house to grab one.  That's about the only luxury he needs.  Coolers can cost $400 or more, but they can keep things cold from now until August I think.  Tumblers and bottles cost around $50.
If we get all of this, I think we made it to $149.  Whew!  It's not easy buying for guys that don't want much, but dads deserve some spoils and we'll do our best to accommodate.
Father's Day is Sunday, June 21.
KEEP READING: What were the most popular baby names from the past 100 years?