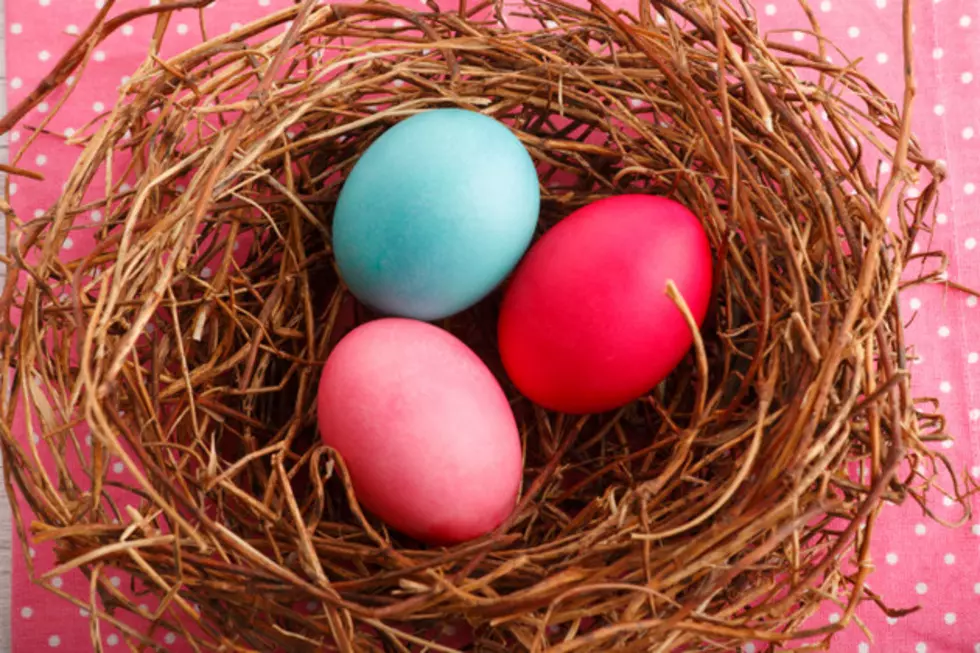 ThinkStock
Have your kids been submitting a wish list for things they want for the Easter Bunny? Mine have.  And it prompts me to remind them that this ain't Christmas.
My first grader requested a stuffed animal from How to Train Your Dragon, my third grader said she wants a Chromebook, and my fifth grader asked for the newest book in the Warriors cat-adventure series.  The Easter Bunny may have to bring the eggs in a sleigh.
My kids know the true meaning of Easter, and they know it's not about gadgets, toys, or candy.  We went to church on Palm Sunday, we're going to church on Good Friday, and we're going to church on Easter Sunday  Faith is an important part of our lives and we love us some church!  Despite the heavy dose of the spiritual aspect of Easter, kids are kids and they still want stuff, and they see the arrival of another holiday as an opportunity to ask for it.
How do you handle that as a parent?  I love the fact that gadgets are not candy and they don't contain empty calories.  A Chromebook has a longer shelf life than Starbursts, and I'd rather give them an Easter basket full of non-edibles than a basket full of sugar.  But it also costs a whole lot more and it sets expectations for next year.  And it has nothing to do with the Resurrection.
To me, Easter is a time for reflection, gratitude, and new beginnings. I've really worked hard to get rid of a habit during the past few weeks during Lent, and on Easter Sunday I'm planning on waking up and celebrating my accomplishment and new freedom.  From the scale!  I stopped weighing myself because it was giving me anxiety when I missed my mark, and a false sense of confidence when I saw one of my favorite numbers. I had been stepping on the scale daily, and I after several years of that, I plum wore myself out.  I have no idea how much I weigh now, but I think it's the exact same as it was six weeks ago because my clothes fit the same and I feel great.  Lent helped me mentally refresh.
I'm sure the Easter Bunny will bring some plastic eggs full of jelly beans for the girls, and if he brings anything that is not candy it will be small, intellectually stimulating, and fun to find while on the hunt for eggs.  And it will come after two church services and a bunch of prayers, so the girls are reminded it's just the icing and not the cake.
No matter what this weekend means to you, I hope you have a great one and enjoy some Cadbury Eggs, Peeps, and downtime with your fam.  And if we all eat too much candy, well, let's not weigh ourselves tomorrow and it will be okay.  A little forgiveness never hurts.