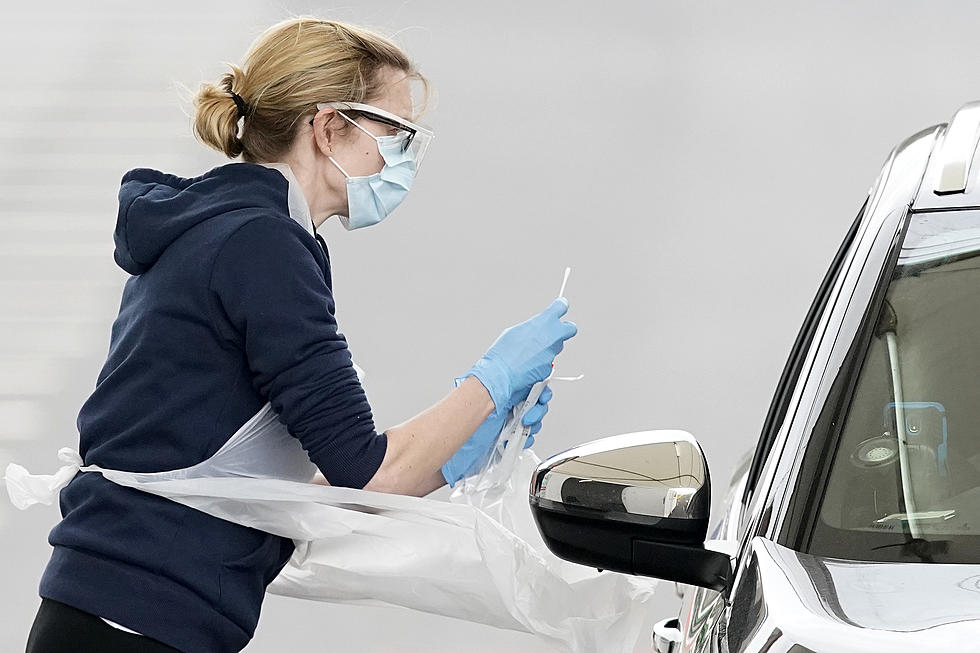 What Do You Do When Your Child Spikes A Fever During A Pandemic ?
Credit: Getty Images/ Christopher Furlong
My family has been in quarantine since Saturday, despite being in phase three of re-opening Idaho. Why? My daughter came down with a sudden fever, which sent me into a bit of a panic. Here's what our experience was like going through the COViD-19 testing and what we've learned since. 
All of a sudden, Saturday afternoon, my eleven-year-old, Jocelyn, said she didn't feel good. I naturally touched her head and it felt warm. Within the hour she was burning up, shaking, chattering, and crying.
I ran to the store to get a thermometer (because I'm one of those awful Mom's that didn't have one in the middle of a pandemic!) grabbed the only thermometer left and some Tylenol and rushed home.
When I took her temperature it was 101.9. I didn't know what to do. Keep her home and watch her? Take her in? Have her tested for COVID-19? I ended up calling Primary Health who directed me to take her to a respiratory unit in Nampa to be tested for COVID-19.
When we arrived they were ready for us and knew who we were by the identification of our car I had given them. We never left our vehicle. Everyone was in masks and covered from head to toe. They took her temperature. 101.8 was the reading,  and then they administered a rapid strep test and tested her for the coronavirus.
One aspect I was quite surprised by is that I had heard the COVID-19 test entailed sticking long cotton swabs deep into your nose. That was not the case for us. They simply swabbed her nostrils and placed the swabs in a vial. The strep test was actually worse than  the coronavirus test because they had to swab the very back of her throat.
Now the waiting begins. While we got the strep test back in 6 minutes,  (it was negative) we don't get the COVID-19 test back for 3-5 days.
The crazy part of this story, once her fever broke that evening, she's felt fine ever since. No more fever, she hasn't developed a cough, or had any respiratory troubles. She's supposed to wear a mask, we have to sanitize everything and we're all staying home, but based on her rapid recovery, I doubt she has the virus.
That's the thing with COVID-19 though, it can present in so many different ways and run from mild to deadly.
It's one of those things that I thought would never happen to our family, and perhaps she is fine, but I never saw us rushing our daughter to get tested for the coronavirus and it taught me that indeed this can happen to any of us.
I'll keep you updated, and in the meantime, I'll be enjoying these cooler days staying 6 feet away from my daughter in the comfort of our home!
Enter your number to get our free mobile app
How to Sew a Face Mask