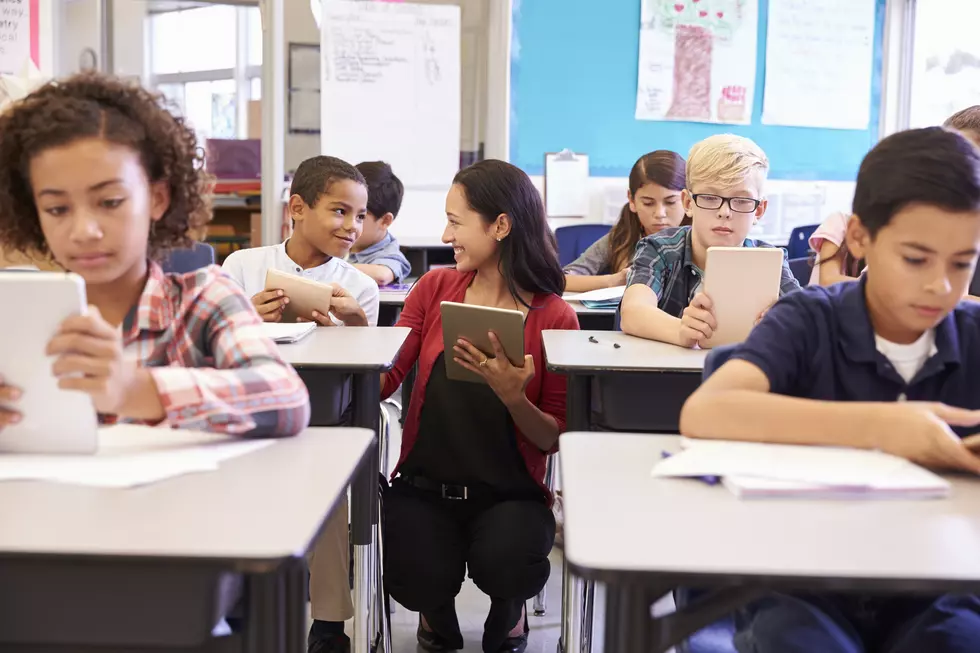 West Ada School District Announces Highly Anticipated Change For the 2021-2022 School Year
monkeybusinessimages, ThinkStock Images
To quote Alice Cooper's classic rock anthem, "School's Out For Summer!" But unlike his song, it is not out forever. And that's fine. Parents are going to be thrilled to send kids back after a full summer of trying to entertain their offspring, myself included. But after a long year of wearing masks in the classroom, nobody is looking forward to that life again. Covid-19 case numbers are down, vaccines are available, and several businesses have already done away with their mask mandates. West Ada County School District however still had a mask policy in place for the upcoming 2021-2022 school year...until now.
West Ada School District sent an email to parents detailing the proposal the Board of Trustees accepted to make changes to the Pandemic Operating Plan, which includes eliminating masks as a requirement for children and staff. A decision that many had been pushing for some time. I think everyone is ready to put all of this behind them to the point where masks become a relic of the past as opposed to a continued norm. In addition, any changes to "mitigate the spread of Covid-19 will be made on a school-by-school basis."
"The information detailed below is the general process that is used when making decisions regarding the potential modification of a classroom/program/school environment, based on identified COVID-19 transmissions. Each decision is situationally specific and the process and conversations that lead to the decision may deviate from this general process. Ultimately, the superintendent has the authority to make operational decisions, if necessary, to mitigate the spread of COVID-19 which includes but is not limited to, implementing a mask requirement, and/or transitioning a school/classroom/program into a hybrid learning or remote learning model. School operation decisions will be based upon an in-depth review of the situation at that school/classroom/program."
Hopefully we don't get back to this point, but it is good to have something in place. But as of right now, all the kiddos and teachers are heading back to school in the fall sans mask. Which must be especially exciting for teenagers already battling hormonal acne. Masks were all the way not helping their cause.
6 Field Trips That All Boise Kids Went On
These Are the 5 Most Hated Roundabouts in the Treasure Valley