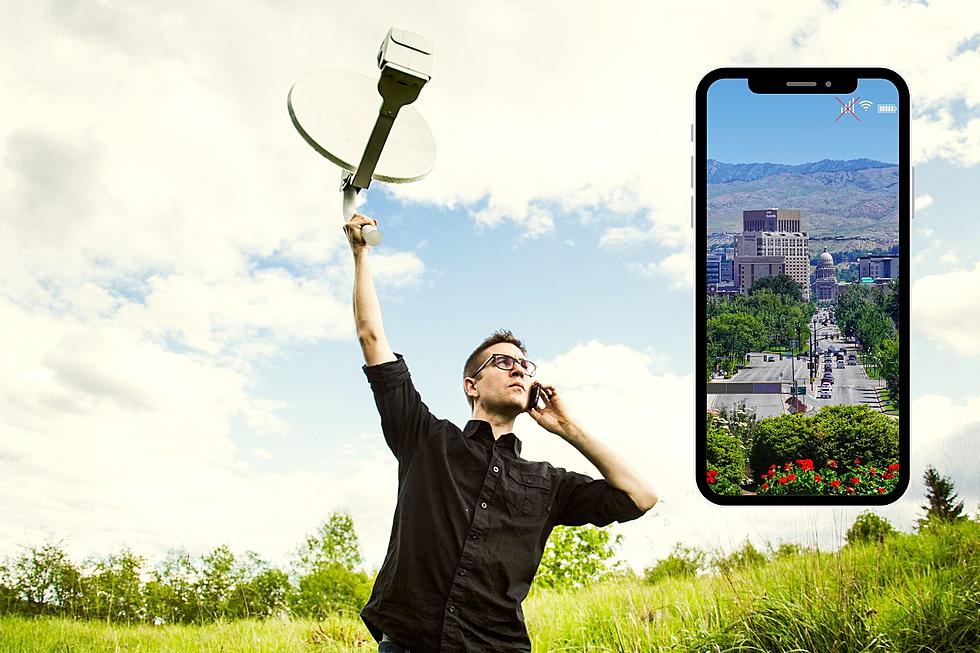 The Boise Area That's The Biggest Black Hole for Cell Reception [PICS]
Photo by Click Sluice on Unsplash // Canva
As an up-and-coming metropolitan area, Boise is bound to have a few pockets with crumby cell reception. But one zone in particular stands out among the rest. If you've ever taken surface streets from Boise to Nampa, it's quite possible you've driven right through it and suffered the consequences.
Boise-Area Phone Carriers
According to Best Neighborhood, "74.6% of the Boise area's land area is covered by some kind of wireless service, as are 99.84% of Boise's 764,718 residents." The Treasure Valley is mainly serviced by four core carriers: Mint Mobile, AT&T, T-Mobile, and Verizon. These four carriers along with a few others provide coverage to 764,718 Boise locals; each of whom have 5G reception.
But is that enough coverage? Additional data from Best Neighborhood suggests it isn't.
Overall, the Boise area ranks #224 out of 804 cities for the fastest mobile internet network speeds in Idaho. The central parts of the city feature better overall coverage for faster data. The opposite is true in the northeastern areas of the Boise area where mobile data speeds are generally slower. —Best Neighborhood
On one hand, it's not the best look for our local cell phone carriers. On the other hand, it could support what we claim to be the biggest black hole in the Boise area.
The Biggest Black Hole Around Boise
It happens in an instant. You're cruising along, headed west on Fairview and feeling good about your choice to take surface streets from Boise to Nampa. Along the way, you even make a mental note to pop in at the Express Café, home of Meridian's largest pancakes.
Then it happens. The moment Fairview becomes Cherry, your reception starts to flicker, your streaming apps shift into offline mode, and your Google Maps bounce like your first checking account.
You've entered the Treasure Valley's Zone of Death for cell phone service. The further west you head, the worse it gets. If you're unfamiliar with Nampa's backroads, good luck. Reception won't pick up again until you near Northside Boulevard/the Amalgamated sugar factory.
6 Carriers w/ the Best Coverage in the Boise Area 📶
📱 Tired of black holes and spotty coverage? It could be time to swap your cell phone carrier!
Keep scrolling to see which Treasure Valley cities offer the best coverage!
🍕 The 5 Best Locally-Owned Pizza Places in Boise
BOISE, Idaho. If you're a locavore with an insatiable appetite for pizza, howdy! We've highlighted the five best locally-owned and operated Italian pie joints in and around Boise for your dining pleasure!
How Many of these Boise Dive Bars Have You Been To?
In the gallery below, local unsponsored reviews are featured with an original pic of every Boise dive bar. We did it this way to give you the most honest perspective of each business. We also believe it's the best way to convey each bar's unique vibe and one-of-a-kind character.
30+ Worst Baby Names to Ever Come Out of Idaho