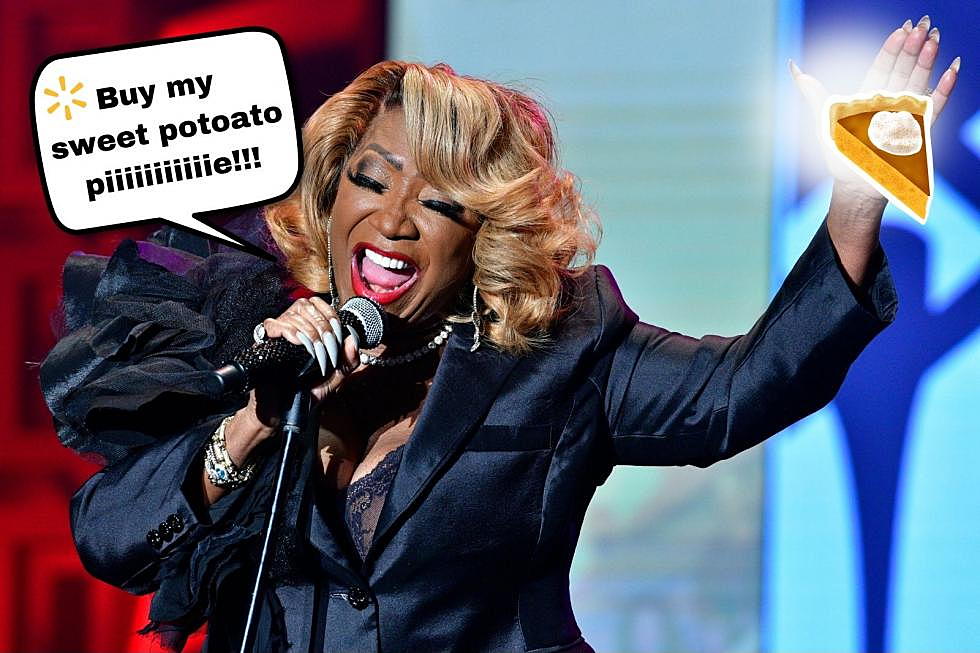 The Best Sweet Potato Pie in Idaho is at Walmart
Photo by // Getty // Canva
#TryDahoThisPieDaho
I don't always eat pie baked by a legendary R&B diva, but when I do, it's Patti LaBelle's. 2015 was a banner year for Patti and my family. Her dreamy sweet potato pies had moved into Walmart's bakery at the same time my family and I had moved into our home in Star.
It was still the early days of Idaho's housing boom, but Idahoans had already grown weary of the newcomer crowd. No matter how sweet Patti's pies and my family were, our transplant status made us a hard sell with the locals. Much to my surprise, however, it was bringing Patti LaBelle pies to parties and functions around the Treasure Valley that helped my family win the locals over.
One gathering after the next, people raved about Patti's pies! What's more, they found our love for the diva's pies hysterical. It wasn't long after that point that Patti's pies started flying off Walmart's shelves in Idaho and around the United States.
I used to joke and tease that I was Patti's chief brand ambassador in Idaho, but realistically, I know her pies would've taken off no matter what. But if there's one thing I know for sure, it's that Walmart and Patti's pies helped our family make a home in Idaho. To the Walmart on Ten Mile in Meridian that's as sweet as Patti's sweet potato pie, thanks!
---
The People of Walmart Review Patti LaBelle's Sweet Potato Pie 
The Best Pie in the World. 

I love this time of year because you could only find this sweet potato pie around the holidays. I love buying it. This is the best! I'm about to buy [two] more. I ate one already by myself that's how good it is. —

Mommy
Best Sweet Potato Pie Close to Homemade. 

This Pie brought me right back to when I was a kid, and I would get sweet potato pie from my best friend's mom, Mrs. Ferguson. The days of peeling the sweet potato on the stoop and just listening to New Edition. This pie is ON-POINT. 

#FOREVER FAN —Julia
Oh, Patti! 

Funny that I've never cared for sweet potatoes at all. Really, they make me gag. But this pie is heaven. I mean, over-the-top good. I bought one to take to a Thanksgiving dinner. Decided I didn't want to give it up, and made them something else! —

Anne
Boise Breakfast & Brunch Eateries Locals Love!
If loving breakfast is wrong, we don't want to be right. If you're like us and breakfast and brunch are the Ricky to your Lucy or the hostess with your French toastess, check out our favorite bites, bowls, breakfasts, and brunches from 13 eateries in and around Boise.
5 Best Places for Pancakes in the Boise Area (Happy National Pancake Day!)
Wow! Idaho's Most Famous Bed & Breakfast Proves Why They're #1
Let's take a look inside the "World's Largest Beagle" in Cottonwood, Idaho! Would you stay here?
Idaho Has The Best Loaded Fries In The Country
Forget the "best in Idaho"... are these the best "loaded fries" in the COUNTRY?