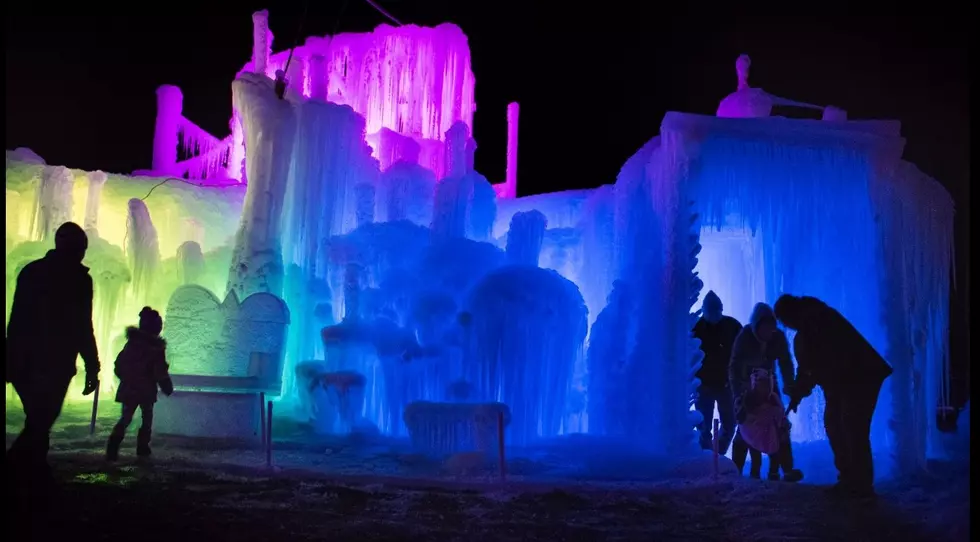 Take A Trip To Idaho's Only Ice Palace
Credit: Lake Labelle Facebook page
Winter will still be with us for a while and now that Christmas is over it seems pointless for it to be cold. Seriously, I need some sunny warmth in my life. Thankfully there's still some magical wintery fun to be had until the season finally changes. LaBelle Lake Ice Palace in Rigby, Idaho is waiting for you to live your best Elsa-the-cold-never-bothered-me-anyway life!
The destination is a whimsical land of gorgeousness with activities and attractions for the whole family:
-Ice passages and slide
-Horse drawn sleigh rides and hot chocolate
-Sledding
-Ice throne
-Live DJ entertainment
-Fire shows
-Winter characters
And of course the ice palace itself which now has an added second story!
You can purchase tickets online or on site and discounts are offered for groups of 5 or more, which is perfect for families and friends who want to enjoy the palace together. Take as much time as you like exploring and taking in the sights. If you want to avoid a bigger crowd, play hooky and visit Thursday instead of Friday or Saturday.
Be aware that besides hot chocolate and cookies from the Cocoa Shack, there is no food available, though they are working to have food vendors in the future. So eat a real meal beforehand, but plan accordingly. The only restrooms on site are porta potties. Maybe don't have that bowl of chili and black coffee before arriving. Have something lighter so you're not stuck in a freezing poop bucket box. Trust me, I know from experience. Other than that, enjoy the ice palace and be sure to belt "Let It Go" as loudly as you can.
See the Must-Drive Roads in Every State