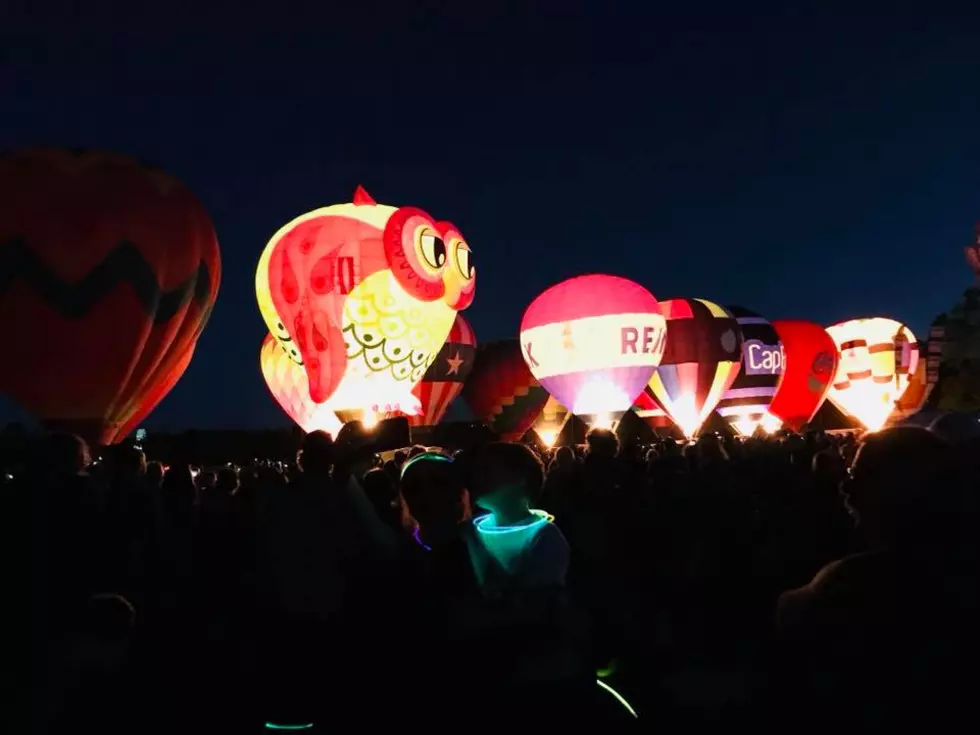 Spirit of Boise Balloon Classic Night Glow [PHOTOS]
Charene Herrera TSM
The Night Glow for SBBC was quite the event to see. Thousands of people from around the Treasure Valley and beyond come for this spectacle.
As it gets dark they begin to inflate the balloons and then the light show starts. Beforehand tons of people start gathering to get a good seat and grab some food. There were tons of light up glow sticks, unicorn hats, and light sabers around as well. I also loved all the mementos of hot air balloons you could get.
This really is one of the coolest events I have seen and this area really shows it's support. I think a lot of people did well on the parking and grabbed spots in other areas and then walked or rode their bikes.