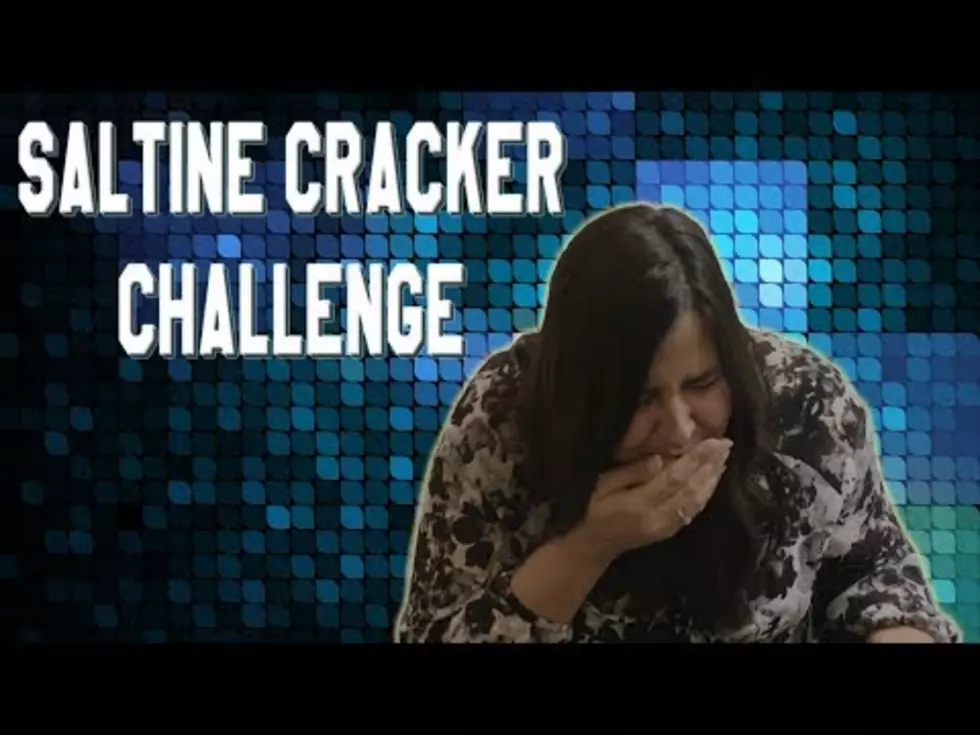 Saltine Cracker Challenge [ VIDEO ]
Credit: YouTube Mix106radio
We had to do it. Those darn crackers, we had to take them down. Can it be done? 60 seconds to get down 6 Saltine Crackers. Easy as cake, right. WRONG!!!!
So the rules are, take the 6 generic brand saltine crackers, stuff them in, do what ever you need to do and chomp. Get it done in under 60 seconds. Can it be done. Heck to the NAW! No water, and all those crackers. I tried my hardest, but I ended up busting a freaking tooth doing this darn challenge. Think you can better, first off watch our try below and can't wait to see you and your mates do better.
We may not have made it WORK for us, but there are some pretty awesome #ViralVideos bumping around the web and you can see those below.
Alas, there are so many new viral video challenges out that Mike, Nicole and I can take on next. What do you think? What do you want us to do and try. We may not finish it, but by George, we will try it. Thanks for watching and make sure you follow us on all of our socials, Facebook, Twitter, and Instagram. And don't forget to subscribe to our YouTube Channell, to be alerted first when we upload a new video. - JD