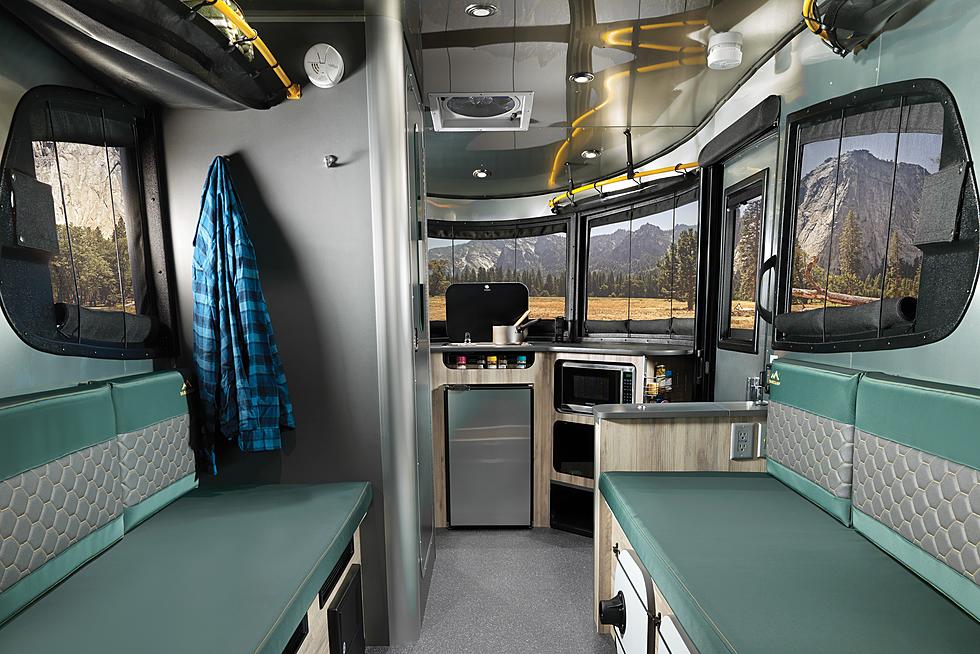 Rent a Airstream or RV Boise and Let's Glamp Before Summer Ends
Unsplash
Well, Summer is coming to an end with a very fiery finale. Boise temperatures will begin their descent into those very comfortable upper 70's and lower 80's over the coming weeks. That definitely beats the 3 weeks of triple digits.
This also puts us in a place to enjoy some of the outdoor things that blistering temperatures might have put on hold. For instance, camping and I have a glamping great idea!
Glamp Across Idaho for the Weekend
This isn't something I've even thought of until I was speaking to a friend recently. You can Airbnb places across the country by the press of an app. What if you're heading out to places that are on spots headed to say, Yellowstone National Park. You might be somewhat limited in your Airbnb options or just packed in with other families. Plus, hotels become expensive and fast.
Did you know you could rent a $100,000 dollar RV for an amazing road trip? Did you know that owners will deliver those RVs to your location of choice? You won't find me taking a tour bus up the mountain any time soon. I'd rather you just have it waiting for my family so we can get started quickly!
There is an app I came across that is called, Outdoorsy. This is just like Airbnb for RVs. Camping is cool for any Idahoan, but some of these Airstreams are nice. Nobody is really sitting inside a tent while camping and choosing the right camper works. You can just roll out the covering to block the direct sun, keep everything nice and cool with a place for kids. It's basically a hotel on wheels that you really don't even have to move.
Some of the rates start under $100 and go upwards to $250 per night. I'm looking at this 2018 Puma that sleeps 8 and it's massive. You can go larger and split that between families for a cheap glamping experience in the mountains.
I'll post up some links and look at the delivery option that might work better for you. Then again, driving one of these luxury RVs could be all the fun with your family. Have fun.
You can check out Outdoorsy here.
Pictures: Boise's Best Pool Will Have You Ditching Work For A Daycation
Tour the 15 Most Expensive Homes For Sale in Boise
During the week beginning June 28, 2021 these were the 15 most expensive homes on the market in Boise.
Stunning Garden Valley Cabin Has Its Own Private Hot Spring