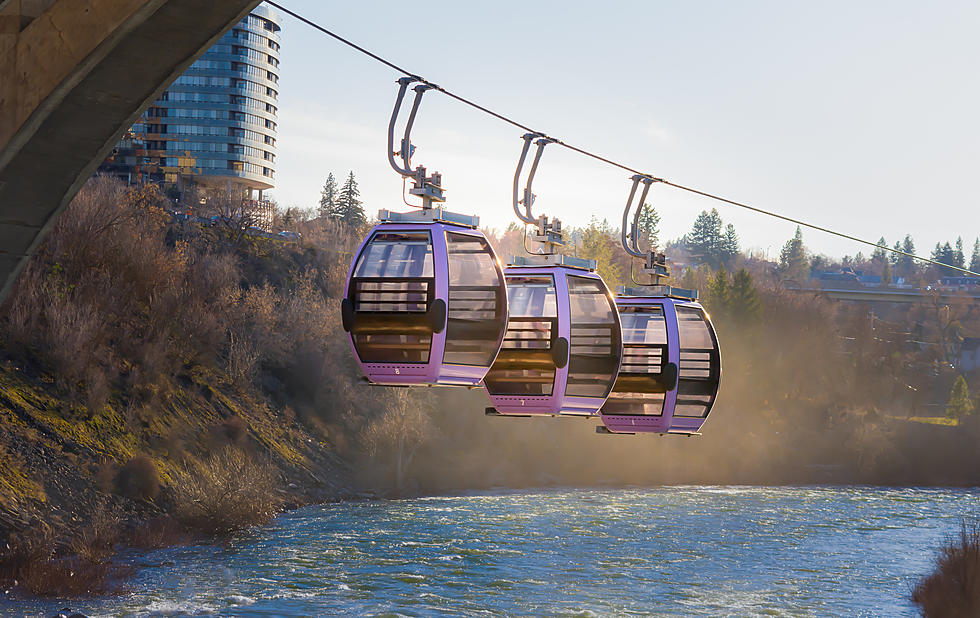 An Insanely Beautiful Skyride is Just One Tank of Gas from Boise
Getty Images/iStockphoto
Numerica SkyRide
If soaring above spectacular waterfalls and sparkling waters sounds like your next great adventure, you're in luck! Numerica SkyRide boasts insanely beautiful bird's-eye views of the Spokane River and Spokane Falls. According to Spokane City, the best time of year to take the 15-minute skyride is "March through June when the water is raging." However, nearly every TripAdvisor review we consulted agreed there's no bad or wrong time to visit.
Why Walk When You Can Soar?
Soar through the sky from the comfort of an enclosed, six-person cabin past Spokane's art deco City Hall, then descend 200 feet to take in the sights of Huntington Park Natural Area. The skyride continues across the Spokane River where riders experience upfront views of the falls before concluding with a pass under the historic Monroe Street Bridge.
If we do nothing else this summer, we're doing this. Check out the photos below to see why!
An Insanely Beautiful Skyride is Just One Tank of Gas from Boise
Soar high above the spectacular waterfalls and sparkling waters of Spokane in the Numerica SkyRide!
The Most Unknown Idaho Discount Pass That Gets You Into 17 Incredible Adventures
Scroll on for a list of our 17 favorite Idaho GetOutPasses to use in and around Boise!
6 Girls' Trips In Gorgeous Small Towns That Are a Short Flight From Boise
We've rounded up a list of relaxing destinations perfect for your next getaway with your girlfriends. Bonus: each trip is less than a five-hour flight from Boise!