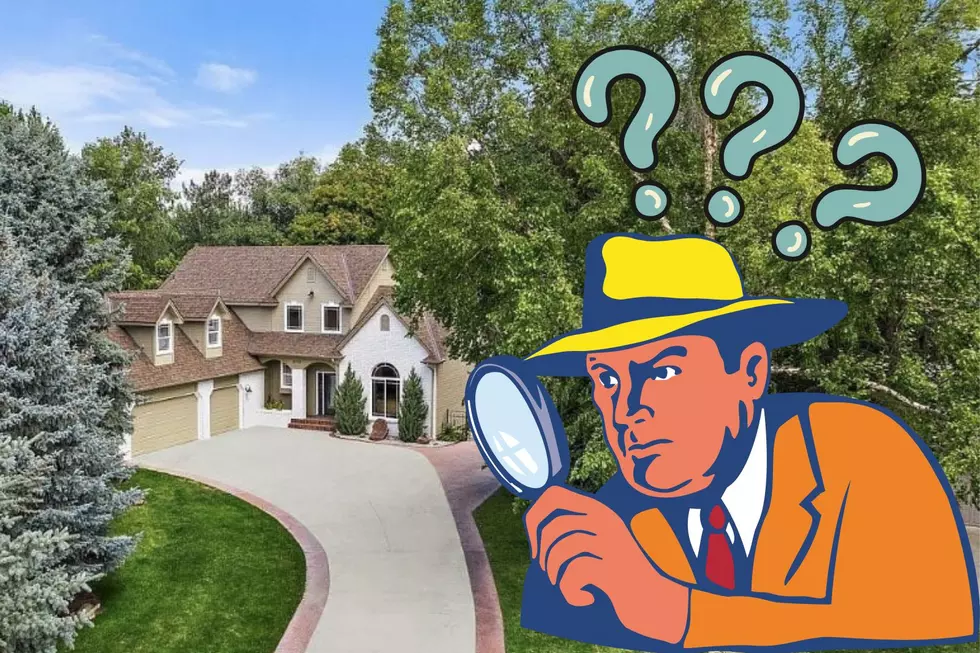 Mystery Fans Will Love Searching for Secret Room Inside $1.3M Garden City Home [PICS]
Photo Credit: Matthew Bauscher - Amherst Madison // Zillow // Canva
🕵🏽‍♀️

 
Before we begin our search for the secret room, let's huddle!
Mystery Novelties
Growing up, our team loved the thrill of mystery novels. Since most of us were '90s teens, you would've found everything from Nancy Drew to Goosebumps, or morbid reads from V.C. Andrews and Scary Stories to Tell In the Dark.
Our Pizza Hut reading log was lit, ya'll.
The novelty of mystery novels captivates adolescent readers in ways other genres don't. We become enthralled with plots rife with stolen fortunes, secret passages, and murderers on the loose. And despite our parents' disapproval, we befriend scalawags and unscrupulous thieves, justifying their motives like the best sidekicks do.
We know there's danger lurking about that damp cellar in the dead of night. But what do we care? We're on our parents' comfy couch in jammies, slurping powdery clumps of Nesquik through a crazy straw. At 12-years-old, braving treacherous conditions and sparring with unhinged antagonists was just another Tuesday night for the books.
Big Kids With Mortgages
As the years pass, many a mystery-loving foot soldier has gone AWOL. But the real ones? The OG book nerds? Page after page, we're still here. We're still living double-lives and solving outlandish mysteries. Only now, we're just big kids with mortgages.
Give Us the Gargoyles
Are we buying Midcentury homes and reading the décor gospel according to Joanna Gaines?
Yes, but our hearts lay elsewhere. Victorian homes make our pulse race. Gargoyles perched atop gothic mansions are macabre masterpieces. A property alleged to be haunted? Escrow, please. We dream of owning a storied home with mysterious nooks and curious crannies.
Secret Admirer
All things considered, it makes sense we'd fall in love with this Garden City home. Listed at $1.3M, it checks the same boxes all luxury homes do. But this beauty on the banks of the Boise River harbors a secret we admire.
Mystery lovers, seek and you shall find! Use your sleuthing skills to locate the secret room hidden within this seemingly ordinary home.
We'll reveal the secret location at the end of the gallery!
🕵🏼‍♀️ Mystery Fans Will Love Searching for Secret Room Inside $1.3M Garden City Home [PICS]
📙 Mystery novel fans are enchanted by the mystery within this Garden City beauty!
💎 Listed at $1.3M, this Treasure Valley gem on the river has a secret room.
🕵🏽‍♂️ Use your expert sleuthing skills to find its concealed living space!
We'll reveal the secret location at the end of the gallery!
$1.9M Boise Bench Home For Sale Is the Epitome of the '90s [50 pics]
From
music
and
movies
, to
fashion
and
pop culture
, 2022 is rife with
hella cool
'90s nostalgia with no signs of stopping. Its latest conquest is the 2022 housing market and home design! Droves of prospective homebuyers in Idaho and around the country are searching for the back-to-the-basics vibe of '90s home design.
This is why it comes as no surprise that this '90s Boise Bench home listing stole our
hearts
. Scroll through our gallery of pics for a trip down memory lane. Could this '90s house become your next Boise home?
PS, We probably had a little too much fun with the captions, but whateverrr!
Look Inside 10 Amazingly Small Homes for Sale in the Boise Area
The homes may be small, but the asking prices are not!
Enchanting Cottage In The Woods Only 5 Hours From Boise
Let's play a game, count all the circles in this Airbnb.
You Won't Recognize This 123 Year Old Idaho Home After It's HUGE Make-Over