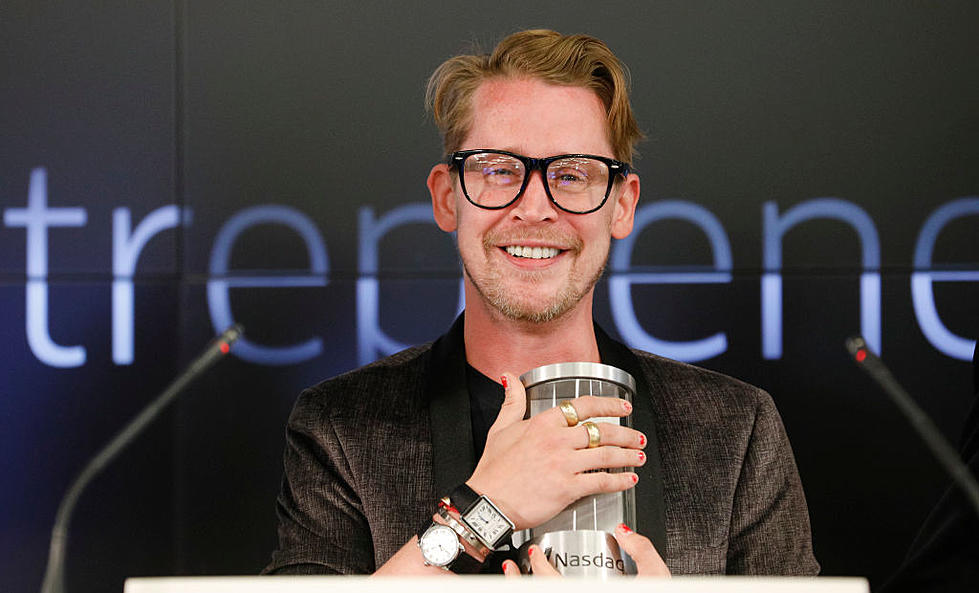 My Hollywood Crush (Macaulay Culkin) In New American Horror Story Season
Credit: Getty Images for Nasdaq Entrepre/ Kimberly White
I am on cloud nine with the news that my 30 year Hollywood crush, Macaulay Culkin, is going to be in the new season of American Horror Story!
News hit today that Mack is Back! He has a role in the 10th Season of American Horror Story according to Entertainment Weekly and other news outlets.
No word on the theme for the season yet, but I'm excited for him to be able to show off his acting chops in front of a sizable audience again.
In recent years he's appeared in buddy Seth Green's movie "Changeland" but it wasn't a mainstream movie that we saw in the theater and he made an appearance in girlfriend Brenda Song's Hulu show "Dollface," but aside from gracing the cover of Esquire magazine and his popular podcast "Bunny Ears," this is the most notable work he's done lately.
In my 30 years of being a bit obsessed with Mack, I've always felt he was so misunderstood. He's never had a drug problem. In fact, he stated in his podcast that although he has experimented with pot and he does drink alcohol, he has never even seen cocaine.
He's handled his money extremely well, living humbly and wisely on his childhood fortune for the past 25 years.
By all accounts, Mack has always been extremely charming, kind, and loving towards his large family. Fame is a card he was dealt as a child, and I think he's handled it better than anyone expected him too. Rumors start because his life isn't as entertaining today as the tabloids would like.
I can't wait to see this season of American Horror Story  No specifics on a date, but the new season is expected to be released in the fall.