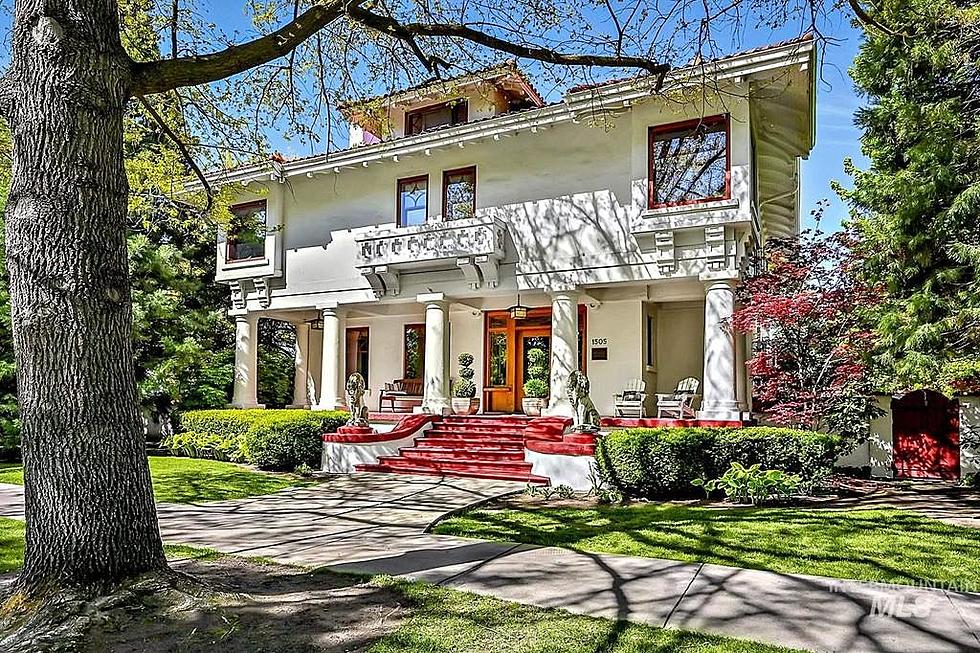 My Dream House is For Sale on Harrison Blvd
via Realtor.com
One of my favorite hobbies is to scroll through realator.com or zillow.com, fantasize about living in a million dollar home here in Boise, and then get upset after a house sells that I had in my favorites list as if I actually had the chance to purchase it myself.
I was actually driving down Harrison Blvd when I spotted this dream home! The acclaimed Lion House is on the market in Boise's North End and it is just as gorgeous on the inside as it is from the outside!
Designed by renowned architect J.E. Tourtellotte & completed in 1911, according to the listing's description, "this grand home features beamed ceilings, stacked crown molding, 1/4-sawn oak floors, vast pocket doors & sweeping front porch combine with luxurious master suite, and even a chef's kitchen." The grounds also include a guest house, central entertaining area, 3-car garage & beautiful landscaping. There's plenty of spacious rooms to live comfortably with 5 bedrooms and 4.5 baths. I'm in awe with the beauty of basically every single room in the house.
Oh yeah, I almost forgot to mention the price! The Lion House is listed on realator.com for a whopping $2.7 million! No surprise there though. Like I said, it's fun to fantasize. The last time this home was on the market was back in 2014 and was priced for $1,490,000.
Take a look inside for yourself. There's no denying the beauty of this home.
The Lion House on Harrison Blvd
Boise Mansion For Sale Has Indoor-Outdoor Pool Perfect for All Seasons