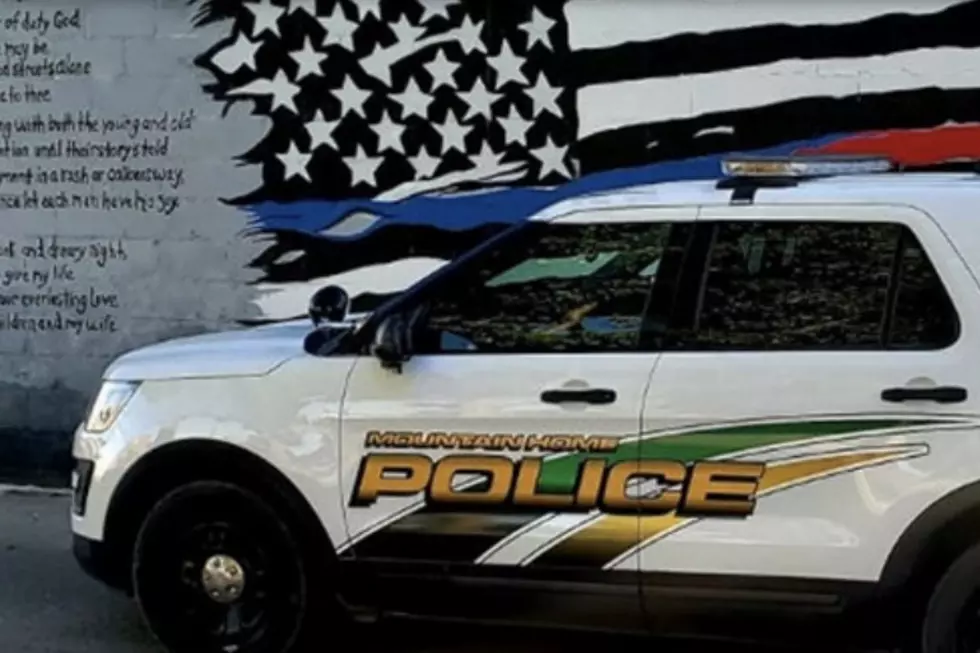 Two People Arrested in Mysterious Mountain Home Infant Death
Photo Credit: Mountain Home Police Department // Canva
Mountain Home, Idaho. One week has passed since the Mountain Home Police Department responded to a domestic call for an unresponsive infant.
It was Thursday, Jan. 5, 2023, at approximately 8:30 p.m. when the Mountain Home Police Department and Elmore County's ambulance service were called to a private residence.
After they arrived on the scene, KTVB Channel 7 News reported Mountain Home Police and the EMT's attempted life-saving interventions for the unresponsive infant girl.
Shortly thereafter, EMT's transported the infant to the nearest local hospital. Sadly, when further efforts to resuscitate the the infant girl were unsuccessful, she was pronounced dead later that evening.
Since then, the Mountain Home Police Department has launched a full investigation into the infant girl's death. One week has passed since the infant was pronounced deceased at a hospital in Elmore County.
While their relationship to the infant girl has yet to be confirmed, KMVT Channel 11 News reported police have arrested two adults in connection with the infant girl's untimely death. The two remain unnamed as Mountain Home Police continue their active investigation.
To date, Mountain Home Police have not released the charges against the two suspects, however they have indicated the charges are still pending.
The Mountain Home Police Department has not responded to questions or issued any updates on the status of their ongoing investigation.
Rocked by the tragedy of the Idaho University quadruple homicide in November, Mountain Home and Treasure Valley residents are seeking answers and justice for the deceased infant. We need to know how and why this infant girl's life end so abruptly.
8 Deaths & Murders That Devastated Idaho
Please join us in honoring the legacy of these beautiful Idahoans we lost too soon.
University of Idaho Candlelight Vigil Remembers 4 Slain Students [photos of vigil]
Four University of Idaho students were murdered in their Moscow rental house near campus on Sunday, November 13.
The Idaho Vandal community mourns the loss of Ethan Chapin, 20, of Conway, Washington; Madison Mogen, 21, of Coeur d'Alene, Idaho; Xana Kernodle, 20, of Avondale, Arizona; and Kaylee Goncalves, 21, of Rathdrum, Idaho.
Scroll on to see photos from the university's touching memorial service.
Heartless & Heartfelt Reactions to Professor Wrongly Accused of Moscow Murders
The
quadruple homicide
of four University of Idaho students has triggered nationwide attention and concern.
As northern Idaho investigators continue the search for the murderer, fake news and wild accusations have engulfed local and national dialogues.
After confirming the claims against her were baseless, detectives eliminated an educator as a suspect. Unfortunately, her reputation remains an object of ridicule.
The following gallery is a glimpse at Idaho's response to the fallout. Click the pick to link back to the comment source.
🗨️ To assist investigators, report credible information by email or by phone.
Tip line: 208-883-7180
Email: tipline@ci.moscow.id.us
Is This Unsolved Idaho Crime More Horrific Than Jeffrey Dahmer?
In 1979, 12-year-old Christina Lee White went missing in Asotin, Washington, and hasn't been seen since. It was this disappearance that marked the beginning of what is known as the "Lewis Clark Valley murders" that plagued parts of Washington and Idaho from 1979 to 1982.