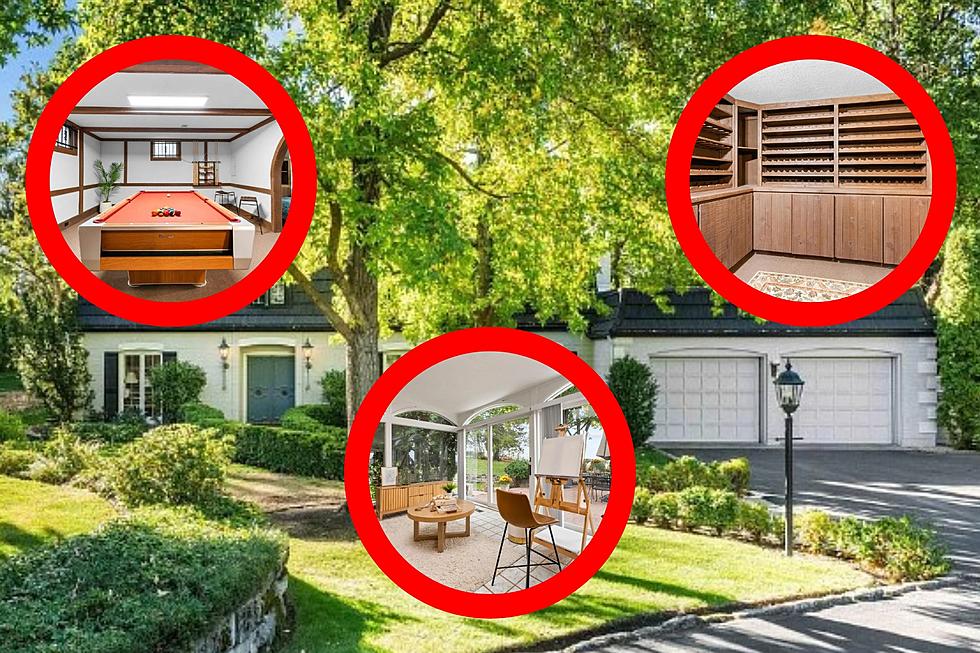 Rent One Of The Most Stunning Houses in Boise For Over $100k/Year
Property Works via Zillow
It's no secret that living in the Treasure Valley can be (and is) expensive. Buying a home can be intimidating to some and expensive for many. While renting a home, in the long run, isn't exactly the best investment, it does have its perks.
One of the main positives is that in most rental agreements if you need assistance with anything on the property, it's handled. You can typically call the landlord or rental company and they'll get everything sorted out for you.
What if money wasn't an issue and you could rent any home in Boise?
Introducing the most expensive rental in all of Boise...
The most expensive home in Boise is located at 990 W. Hill Rd. and is a whopping 5,658 square feet. What's the price tag?
$8,500 a month or $102,000 a year.
To move in, you'll need to drop a $5,000 deposit according to the listing but don't worry - you'll get your money's worth. The property features several incredible amenities that include:
A wine cellar
A private art studio
An extensive game room (pool table, card table, ping pong table)
A dedicated office
Is it a lot at $8,500 a month? Sure, it is. But c'mon... a wine cellar? Game room? Let's take a look...
A Look Inside of A Stunning Boise Home That Is Over $100k/Year To Rent
This is the most expensive rental home in Boise at $8,500 a month. Scroll on to see the game room, billiards, wine cellar, and more...
Perhaps you don't want to spend $8,500 a month on a home - that's okay! I totally get it.
Let's look at some of the best houses you can get for under $1,500 a month...
5 Boise Houses You Can Rent Right Now For Under $1,500
Sure, you could rent an apartment... or a townhome. But why not give yourself the space and privacy of an actual house?
Now, maybe you want something that sort of looks like a house... but isn't a house... and just so happens to be the cheapest house in Caldwell? We got you covered...
The Cheapest "House" For Rent in Caldwell is an Absolute Steal
The cost of living continues to rise and saving money is a top priority. Let's look at the cheapest house in Caldwell... it's an absolute steal!
Since we've already covered the most expensive rental home in Boise and the cheapest home in Caldwell... let's look at the most expensive property in all of Idaho.
Idaho's Most Expensive Rental House is a Whopping $17,500 Per Month
We have seen some insane homes, mansions and even castles around Idaho. I found an impressive home with an impressive rental price tag. So what does $17,500 a month get you in Idaho?