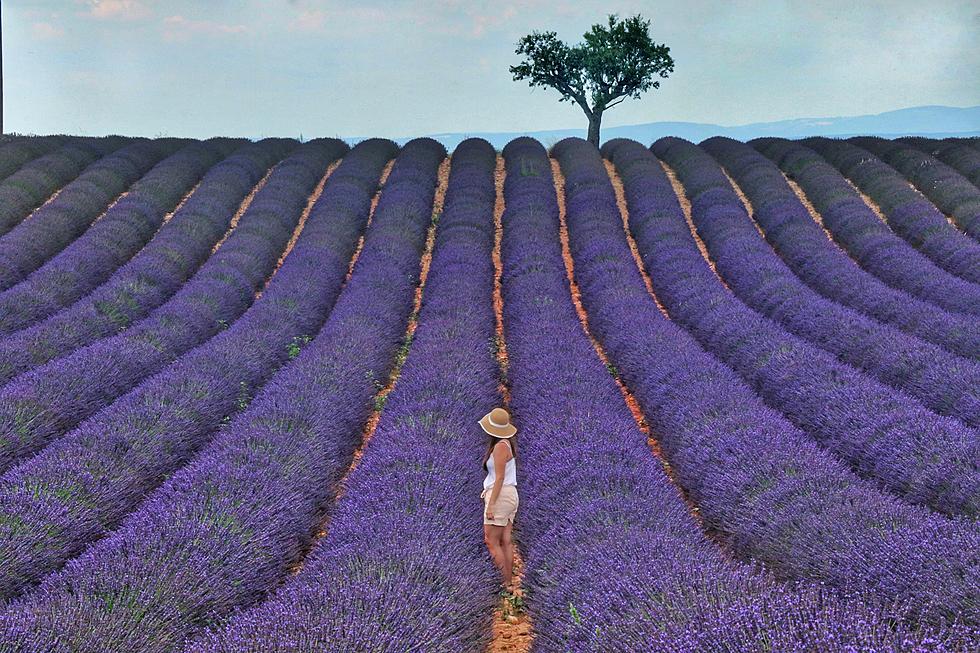 Make Someone Fall In Love Again at the Lavender Harvest Festival
baraa jalahej/unsplash
There is plenty of things to do this weekend from Boise Hawk Baseball games with fireworks, floating along the Boise River, or cooling down under the shade at Roaring Springs. There is no limit to fun in Idaho.
That also brings us to the things that really keep people here. All that stuff is cool, but the core of the state is what we fall in love with. It's the Pumpkin Patches, Saturday markets, and cool things like the Red Chair Lavender annual Harvest Festival.
What is Red Chair Lavender?
It's a beautiful place where over thirty different varieties of Lavender are grown. My wife grew up on lavender in the front and that smell is awesome. Red Chair Lavender is located in Eagle, Idaho, and is more than just purple-looking flowers.
This is a family business 20 years in the making:
Lavender lotions
Hand Creams
Sugar scrubs
Bath salts
Fresh Lavender in season
Dried Lavender bunches offseason
This is just one of those holiday events to enjoy Idaho outdoors, listen to some great live music, have a glass of wine, and taste some amazing food. There will be classes on Lavender wreath and crown-making happening during the day. This is a cute little bar that will be open for the event. Lavender cocktails coming right up.
I couldn't grow Lavender if I tried, but I'll go pick some! It's going to be extremely hot this weekend and this might be a great mid-morning family thing. Tickets run for $8 and kids 12 under are free. This is a sweet local event and maybe something for mom before fireworks take over your life. I'll post details with links below.
LOOK: Stunning vintage photos capture the beauty of America's national parks
Today these parks are located throughout the country in 25 states and the U.S. Virgin Islands. The land encompassing them was either purchased or donated, though much of it had been inhabited by native people for thousands of years before the founding of the United States. These areas are protected and revered as educational resources about the natural world, and as spaces for exploration.
Keep scrolling for 50 vintage photos that show the beauty of America's national parks.
Five Refreshing Boise Area Private Pools You Can Rent By the Hour
No pool? No problem! Swimply allows you to rent private pools in the Boise area!