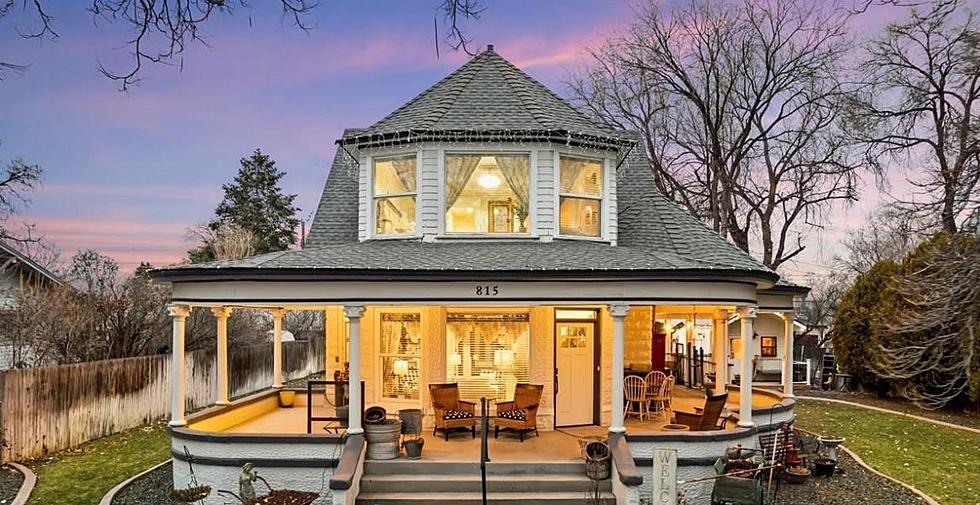 At Over 100-Years-Old, This Idaho Home is More Beautiful Than Ever [PICS]
Photo Credit: Tyler Johnson, Live Idaho Realty
Historic Homes in the Treasure Valley
While Boise's North End and East End are known for their incredible index of historical homes, we found one nestled deep in the heart of Nampa. Make room, Harrison Boulevard. This turn-of-the-century beauty is about to steal the show. Listed at $565,000, the Magnolia-like residence built in 1910 is the epitome of poise and elegance.
Located in Canyon County, the home is 2,032 square-feet and features four bedrooms, and three baths that sit on a quarter acre. In 2021, the home underwent an exquisite remodel that struck the right balance between old and new. Amenities include two shops wired for electricity, a detached garage with two parking spaces, a pressurized irrigation sprinkler system, and a chair lift for the differently-abled.
Simply talking about the beauty of this southern belle fails to do it justice. Scroll through the gallery of photos below for an incredible look at Nampa's turn-of-the-century masterpiece!
Magnolia-Like Nampa Home Over 100-Years-Old More Beautiful Than Ever
Built in 1910, this southern belle is nestled in the Historical District of Nampa. Our team was pleasantly surprised at how well the home has been preserved and remodeled. Apart from a few niche features, you would never know this gorgeous residence was well over 100-years-old.
You'd Never Guess How Old This Beautiful Boise Home Is
BOISE, Idaho. A charming corner lot with a three-car garage, this Boise residence is waiting to find its forever family.
Photo after photo, we bet you'll have to remind yourself that this property is nearly 80 years-old! That's right. This property was built in 1945!
Historic Boise Home Built in the 1800s is Selling For $1 Million
"The Jones House" built in 1893 is historic and elegant Queen Anne Style home that is now on Boise's market for $1 million!