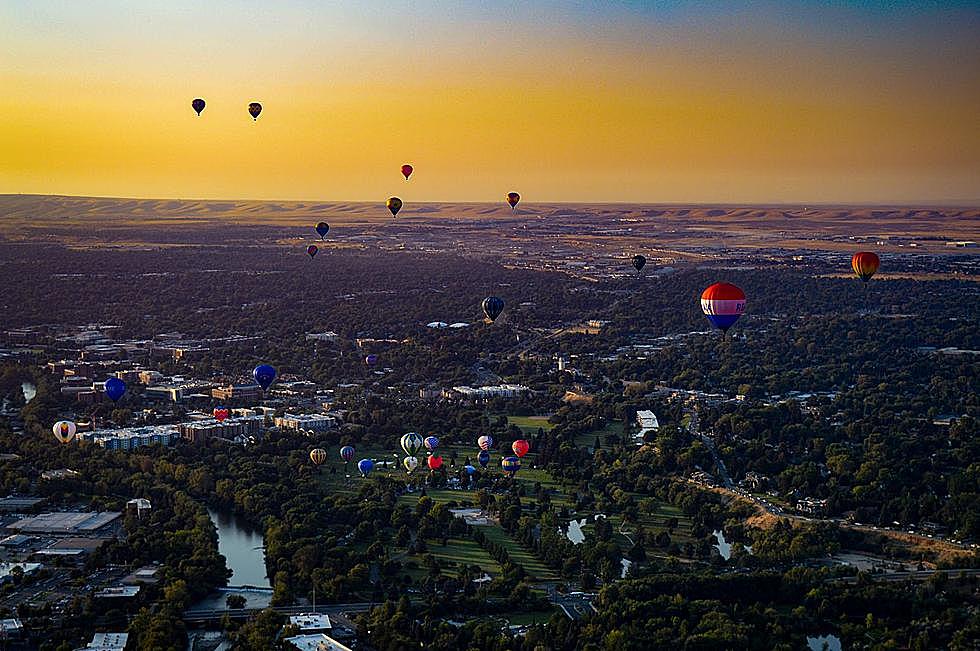 15 Ridiculous Things That Surprise People During Their First Year in Boise
Michelle Heart, Townsquare Media
U.S. News and World Report recently updated its list of "Fastest-Growing Places in the U.S." for 2023-2024. The good news for those trying to manifest a slow in growth? Boise slipped from where it ranked in 2022-2023. 
The bad news? That slip wasn't big and we're still in the Top 10. Boise dropped from #5 last year to #6 this year. While explaining why Idaho's capital city has been such a popular destination for people hoping to relocate, they highlighted recreation in the foothills, rivers and lakes, new construction in Downtown Boise and how the summer patio scene is dominated by locally owned and operated restaurants. They give Boise props for being a beautiful balance of being rural/wild/raw and urban/civilized/refined. 
We even earned some additional accolades like being the #12 "Best Place to Live" and #73 "Best Place to Retire." The publication gave us an overall score an overall 6.7/10 score.
What makes us giggle is the fact that they're grossly misleading people when it comes to the cost of living in Boise. They source their information from the U.S. Census Bureau's American Community Survey which looks at population estimates and housing information in five-year blocks. The most recent one available covers the years 2018-2022 and it claims the median home price here is $221,475. A quick search Realtor.com's inventory shows that's nearly $328,374 lower than what's currently on the market. 
We wonder how many people see reports like this and just take the plunge on moving to Boise without doing some research on the city first. Boise's a wonderful place to live, but if you don't know what you're getting yourself into, it can be a bit of a culture shock if you were picturing the city a certain way. 
We asked people who relocated to Boise to share some of the things that surprised them the most during their first year in town and these were the 15 most common answers. Some of these surprises are wonderful (like fry sauce) others are quirky things that you eventually get used to. 
While this article does include factual information, it's meant to be a tad humorous. Don't take yourself too seriously in the comments! 😊
15 Things That Shock People During Their First Year in Boise
Boise is an absolutely fabulous place to live! But, if you're moving here from somewhere else it can be a bit of an adjustment. These are 15 things that seem to surprise people who relocate here from out of state.
KEEP READING: 12 Things That Make Boise Residents Feel Like Tourists in Their Own Town
It doesn't matter how long you've lived in Boise. The novelty of these twelve things never wears off. You feel like a tourist every time you experience them!
LOOK: 15 Things You Should Never Do at a Boise State Home Game
Things that are a no-no to do in or around a Boise State game.