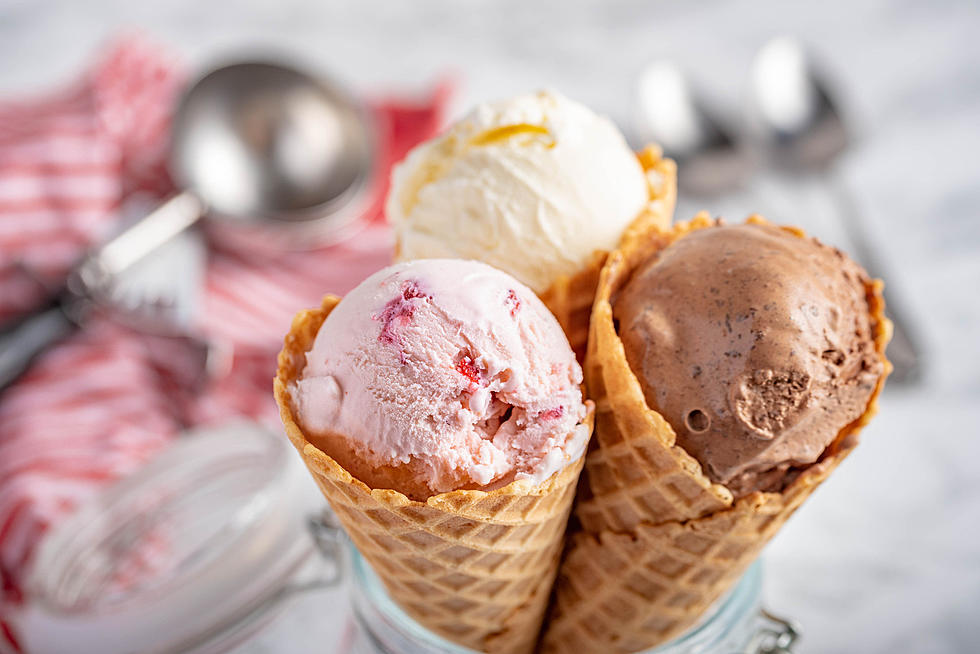 4 Tasty Ice Cream Parlors Make Up Boise's Mount Rushmore of Ice Cream
ahirao_photo
Forget what the calendar says. As soon as Memorial Day weekend hits, Boise swings into a full-blown summer mindset. The splash pads are on. Outdoor movies are starting. Community concert series are back. 
And so are all those summer gatherings like pool parties, graduation parties, picnics and weddings. Disposal tableware maker, Chinet, recently conducted a poll asking Americans about their summer eating habits. They found that 40% of people look forward to taking advantage of eating outdoors in warmer weather so they can enjoy fresh air and sunshine. With how many restaurants the Treasure Valley has with patios or rooftop seating, we know that number probably would've been even higher if the poll was given JUST in the Boise area. 
They also found that seven in ten people feel that certain foods/beverages take better during the summer. Watermelon, lemonade and ice cream topped that list. Quite frankly, we couldn't agree more and that's probably why we were craving ice cream when temperatures hovered in the mid-80ºs over the holiday weekend. 
The question was, where did we want to go for ice cream? Living in Southeast Boise, the Dairy Queen on Boise Ave is the quickest choice. The STIL in Harris Ranch isn't that far of a drive, nor is their location in Downtown Boise. But if you go into Downtown your ice cream options just expand…Stella's and Negranti Creamery are down there too. Long story short, it ultimately took us half an hour to decide where we wanted ice cream. 
While we ended up at Stella's this time around, we wanted our listeners to settle the great Boise ice cream debate for us! Who has the BEST ice cream in Boise? We assembled the four most popular destinations in Boise and posted this photo on our Facebook account. 
From there, we let you rank the "Mount Rushmore of Boise Ice Cream." Below is how things shook out in 2023, but we have a feeling Mojo's may try to squeak its way into the mix next year. (They're still sort of the new kid on the block.) If we'd included Meridian? Lovejoy's would've been a contender too!
The Mount Rushmore of Ice Cream in Boise
We asked you to rank Boise's Top 4 Ice Cream locations! Here's how it played out according to our listeners.