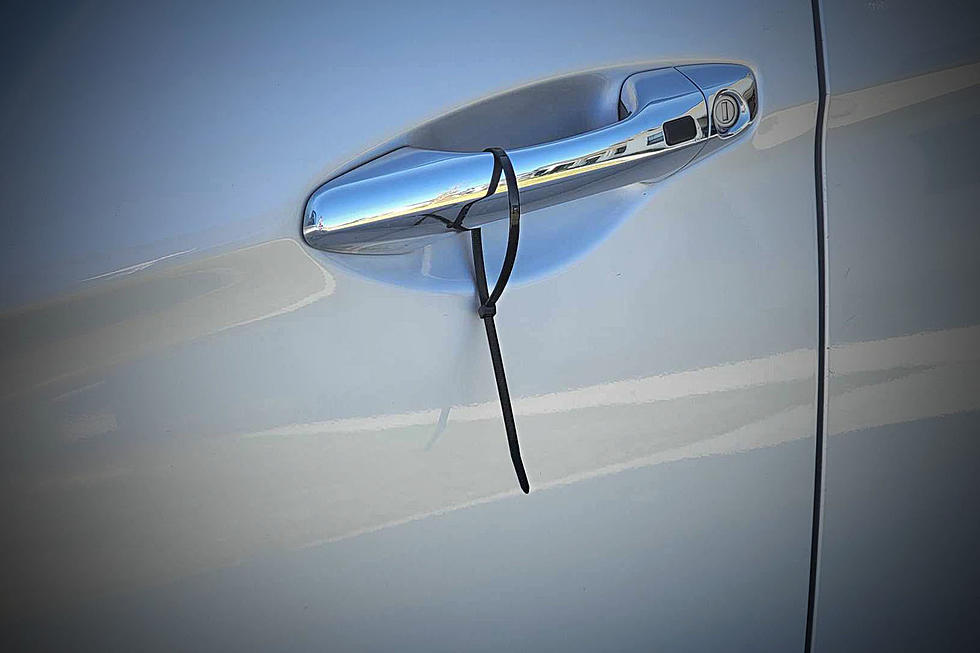 Did You Find a Zip Tie on Your Vehicle? Be Extra Careful Idaho!
Parker K.
I saw something really concerning on social media last night, regarding zip ties on parked vehicles.
The post I saw was from a friend of mine in Utah, but then I went down a rabbit-hole of TikTok videos about this happening all over the country, and it wouldn't surprise me if it's been reported in Idaho, too.
So, we contacted the Ada County Sheriff's Office about this, and you won't believe what we found out...
They confirmed their have been cases reported. They also mentioned that Idaho's Attorney General, Raúl R. Labrador, is allegedly building a new task force for human trafficking cases.
In this release from April of 2023, it says the Idaho Attorney General's office worked with legislators to close legal gaps needed to prosecute human trafficking. The release says...
"Attorney General Raúl Labrador is commending the Legislature for the passage of HB 341. The legislation expands law enforcement's ability to arrest, and then a prosecutor's ability to prosecute, those who benefit from illegal sexual activity."
Why are zip ties being found on vehicles?
This has been reported to be a way for kidnappers and human traffickers to distract their next target. While you're away from your vehicle, they can attach a zip tie to your door handle. When you return to your vehicle, you will likely be distracted by that zip tie long enough for the offender to make their move.
If you find a zip tie on your car door... DO NOT try to remove it or become distracted by it. Instead, stay calm and assess your surroundings. Are there any suspicious people or vehicles nearby? Make sure you're safe, and contact law enforcement and inform them about your situation.
Document, take pictures and videos, and make notes of the date, time, and location.
Again, you don't want to touch the zip tie... there might be something on it that is intended to make you unconscious, and you also don't want to interfere with any potential evidence that will help law enforcement.
Please be aware of this, Idaho, as this is unfortunately becoming more popular, and we should be on the lookout so we can take care of ourselves and each other.
The 3 Most Dangerous Cities in the Treasure Valley
These 20 Crimes Are Still Unsolved in Boise
Can you identify anyone in these photos or surveillance videos? The Boise Police Department is hoping that you can give them a tip leading to more information! Who would have thought that the City of Boise would have so many unsolved crimes!
5 Twisted Idaho True Crime Stories That Made National TV
30 of the Boise Area's Top Rated Restaurants for 2023
Maybe 2023 is the year where you want to expand your horizons and give a restaurant you haven't tried before a chance. According to Trip Advisor, these are 30 of the best in the Treasure Valley.